On these pages:
---

This is the fourth of four pages in progress about Frank Becker and the Jeddo-Highland Coal Company power plant in the 1930s. The information comes from his great-grandson, Pierre-Yves Vachot.


---



STOVE / HEATER DESIGN AND R&D STOVE HOUSE



Pierre-Yves Vachot:

Some photos are from a stove/heater for domestic heating that my great-grandfather designed, it has markings on it saying:





HEATERANGE




JEDDO HIGHLAND COAL CO.




JEDDO PA.




Patent's Pending





Two pictures of that series show a house that was built in Hazleton to demonstrate the working of that stove, which leads me to believe that maybe that is where they had their design department offices.





The patent about the stove shows a view of the house … the drawing is the same as one of the blueprints I sent this morning:



The patent for the stove was filed June 29, 1933.




Patent for Stove - (PDF file size = 1.2 MB)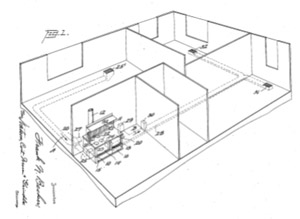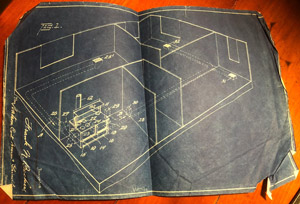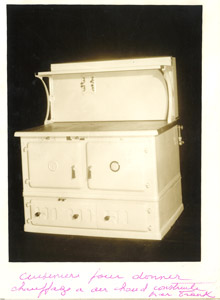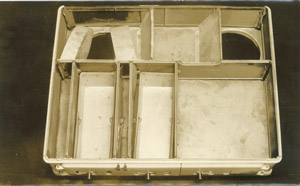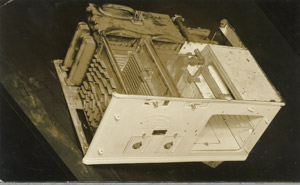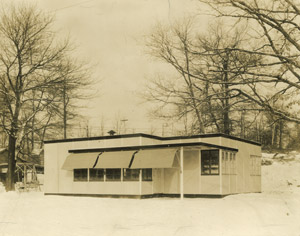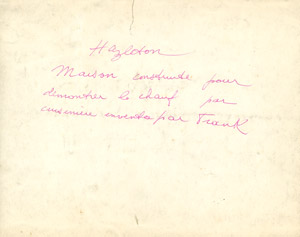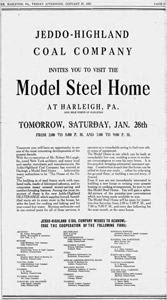 Here is a photo of the model steel home that would highlight the stove that Frank N. Becker designed, the HEATERANGE. Thanks to Charlie Gallagher for finding this 1933 advertisement for a weekend open house, sponsored by the Jeddo-Highland Coal Company.







---



COAL GAS PRODUCTION



Pierre-Yves Vachot:

The other 3 patents are all related to the production of gas from the combustion of Coal/Anthracite/Coke in order to produce a flamable gas mainly composed of carbon monoxide; I read that this kind of gas was used for heating purposes, and for street lighting.





I believe the pictures below are from a coal gas producer, and not from the Jeddo #5 power plant. I will be trying to find at which location they were taken. It might be in Highland #2 but there's no good proof to back this up other than the name of Highland #2 written on a blueprint of the gas producer.





Method of generating producer gas - (PDF file size = 0.5 MB)




Gas producer - (PDF file size = 0.8 MB)




Fuel feeding mechanism for gas producers - (PDF file size = 0.9 MB)