On these pages:
---

This is the third of four pages about Frank Becker and the Jeddo-Highland Coal Company power plant in the 1930s. The information comes from his great-grandson, Pierre-Yves Vachot.


Pierre-Yves Vachot:

Yesterday I came across new documents, I went on google-patents, a website I sometimes use for work, and just searched for "jeddo". Here is what came out: 6 patents, application filed by FN Becker, my [great grandfather], they were filed for the "Jeddo Highland Coal Co." … With these patents, some of the pictures now have an explanation, and can be dated thanks to the date at which the patent was filed:





- Nov 18, 1929 "Method of generating producer gas"




- March 8, 1932 "Container handling mechanism"




- June 29, 1933 "Stove"




- July 17, 1933 "Pneumatic valve"




- May 7, 1934 "Fuel feeding mechanism for gas producers"




- March 25, 1935 "Gas producer"



[Two of his patents are on this page; others are shown on Becker page 4.]


---



TRUCK LOADING MECHANISM AND COAL CONTAINERS



Pierre-Yves Vachot:

Two series of pictures show a train wagon and a truck, with a loading mechanism to transfer containers from one to another. For this last one I have had discussions with train enthusiasts who are part of this association (http://www.anthraciterailroads.org/). We came to the train wagon was loaded by Lehigh Valley Railroad Co. and the containers might have been for coal. The size of the containers is not a standard size because they stack them on rows of 3 when normally containers would be stacked in rows of 2. The guess is that they are of a smaller size to fit on a truck. Maybe they were prototype and were never commercially used.





If you remember the pictures showing a train, a truck and a loading mechanism for some boxes, one of them had numbers written on them with a pencil. It turns out this picture was used as a model for a drawing in the patent:






Becker - Container handling mechanism patent - (PDF file size = 1 MB)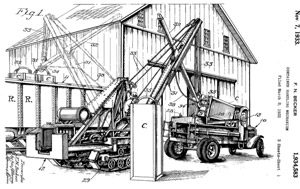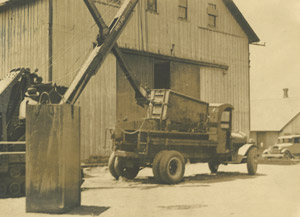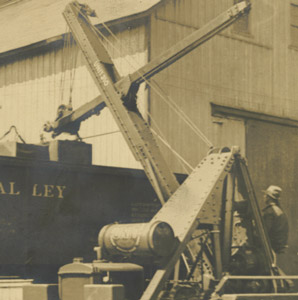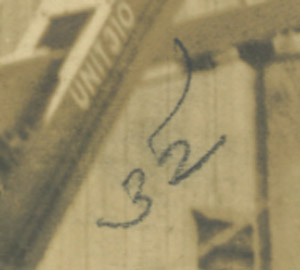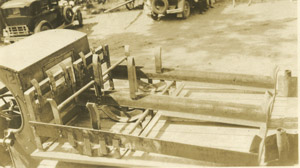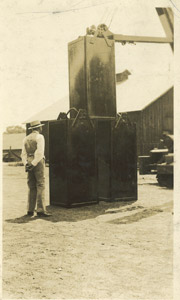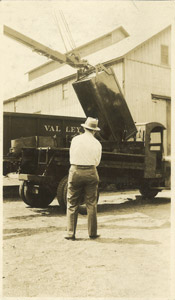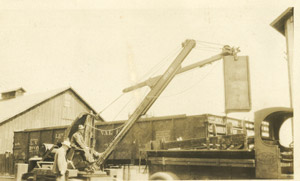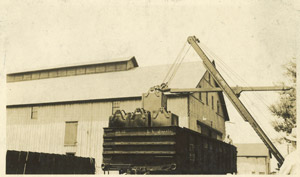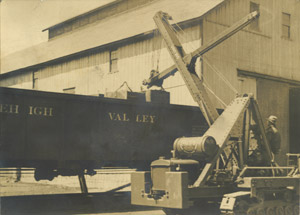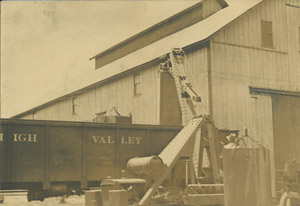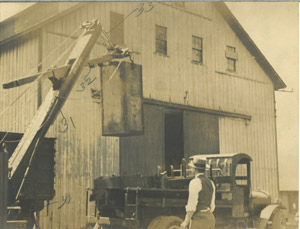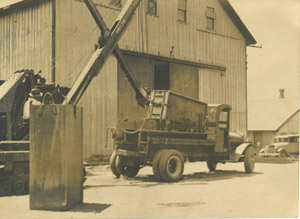 Pierre-Yves Vachot:

I also found another patent made by Jeddo Highland Coal Company, the inventor was a different person, but Frank's patent refers to this one.





Donald-Markle-coal-container patent - (PDF file size = 0.6 MB)




Below there is an explanation of why they wanted to use those metal boxes instead of bulk containers.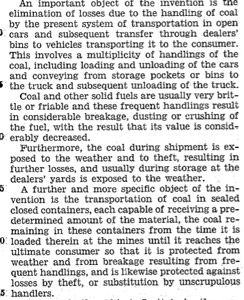 ---



PNEUMATIC VALVE



Pierre-Yves Vachot: Then there was this picture with some sort of pneumatic system displayed in front of a Jackhammer, it correspond to the patent called Valve (the patent gives an interesting anecdote about the use of compressed air in the mine shafts):



Patent for FN Valve - (PDF file size = 0.7 MB)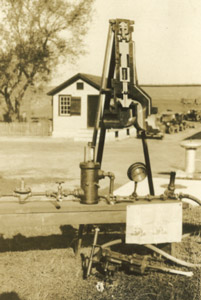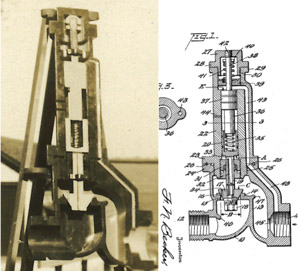 Mike Korb sent this article, dated October 15, 1932 in the Standard-Sentinel:

Jeddo-Highland To Use New Air Valve – New Machine Will Conserve Compressed Air for Use In Mining Machinery

The article notes that Engineer Frank Becker presented a paper on a new valve that would make jackhammers and other compressed air devices and tools more efficient; the Jeddo-Highland Coal Co. would be the first anthracite mining company to use it.
(Thanks, Mike.)