| | | |
| --- | --- | --- |
| | You're visiting Chuck Tancin's web pages. | |
---
Trip to the Southwest, May 1999
Here are a few photos from a recent trip to the southwest. The primary purpose of the trip was to attend the annual meeting of the Council on Botanical and Horticultural Libraries; afterward, Doug arranged to join me, and we spent a week in southeast Utah, southwest Colorado, and northwest New Mexico.
---

UTAH LANDSCAPES - What stunningly beautiful land: fantastic rocks, and wonderful flora and fauna. Saw one rattlesnake, but it kept its distance, and I did, too. &nbsp&nbsp : )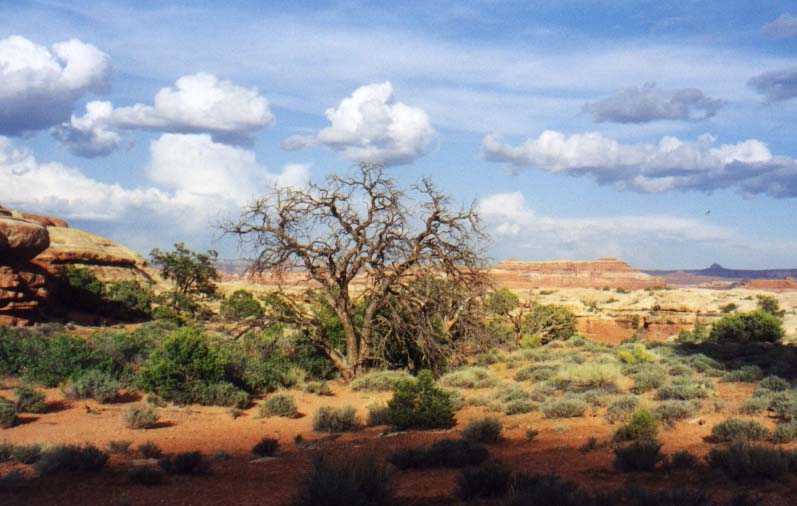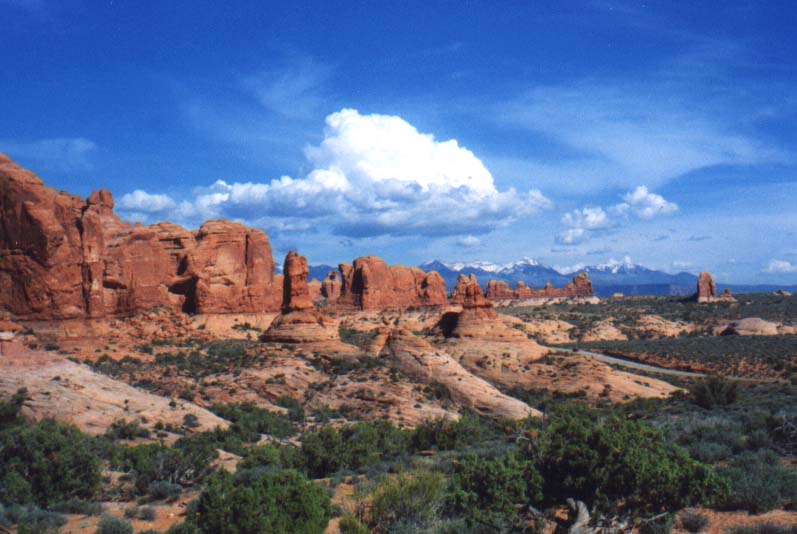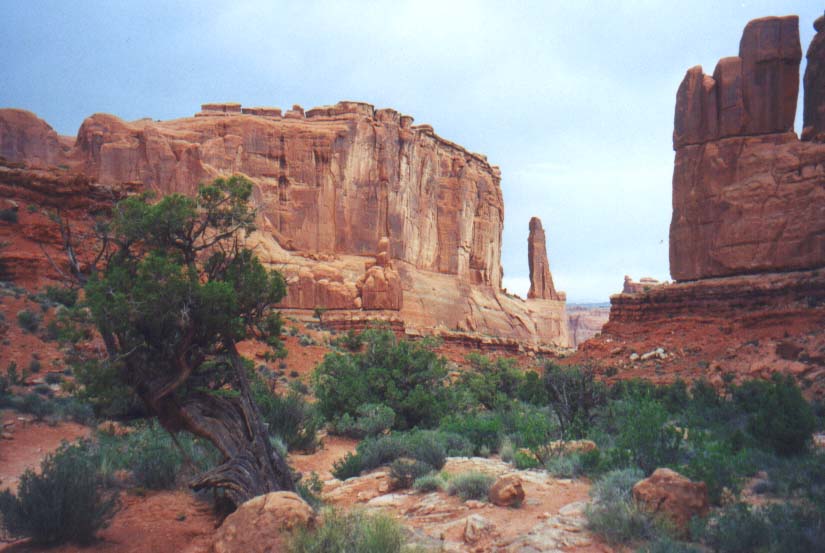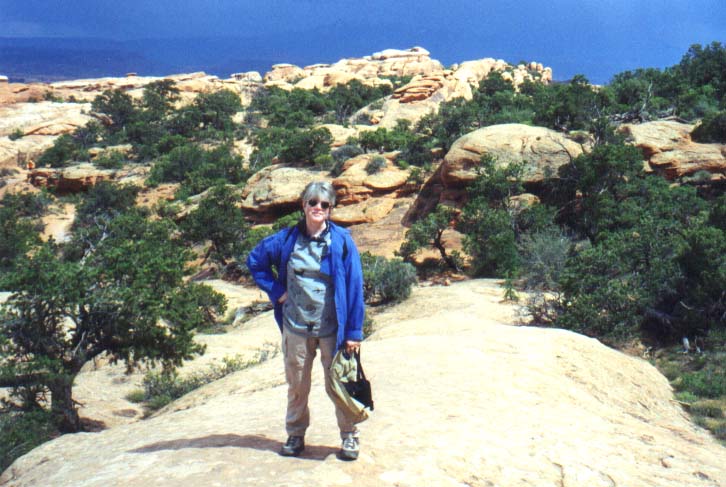 ---

UTAH ARCHES - There was a raven playing on the wind up here, occasionally flying through the arch, to our delight. No doubt we humans seem pathetically easy to impress.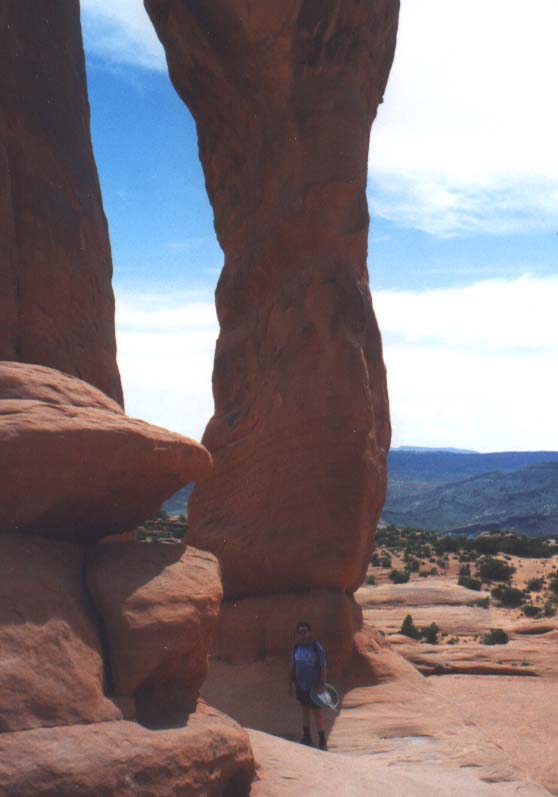 ---

AND SOME SPECIFICALLY NATIVE AMERICAN SITES - "Newspaper Rock" in Canyonlands National Park, Utah, and a cliff dwelling at Mesa Verde, Colorado.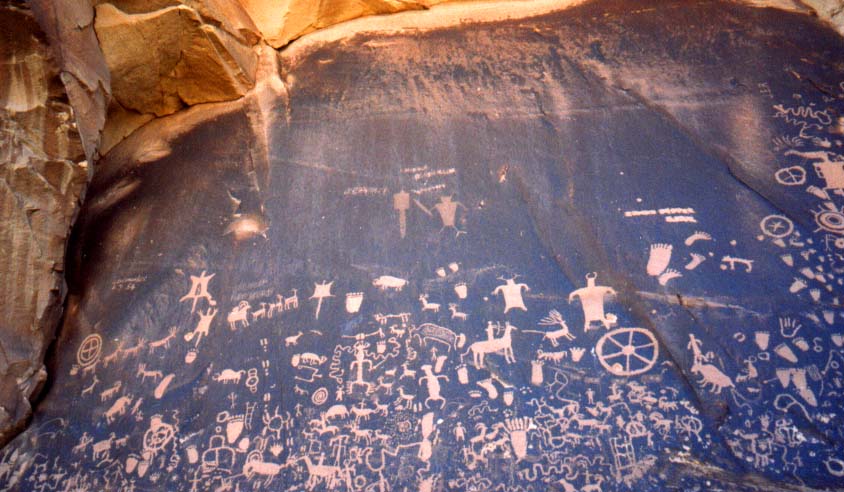 ---
Photos copyright C. Tancin, 1999.
---
---
VISIT THE REST OF THE SITE:
Home page
Personal news
Photos from England
Photos from the Missouri Botanical Garden
Photos from the University of Virginia
Photos from Holland
Photos from Slovakia
Photo from Florida
Photos of our cats
TEMPUS FUGIT ... CARPE DIEM.
---