You're visiting
Chuck Tancin's home page.



---
Roots Trip to Holland and Slovakia, Part 2
These are photos taken on the trip that my brother and I made to Europe in 1996. After visiting Holland, where my mother's father came from, we flew to Vienna and were greeted by some friends and relatives, none of whom we'd met in person before. These wonderful folks drove us across Slovakia to the northeast section where we would be visiting. That's where my dad's father came from. Three Tancin brothers, who come from the same village as my grandfather did and who all still live in northeast Slovakia, were kind enough to invite us to stay at their homes and visit with their families. It was an unforgettable experience for us.
---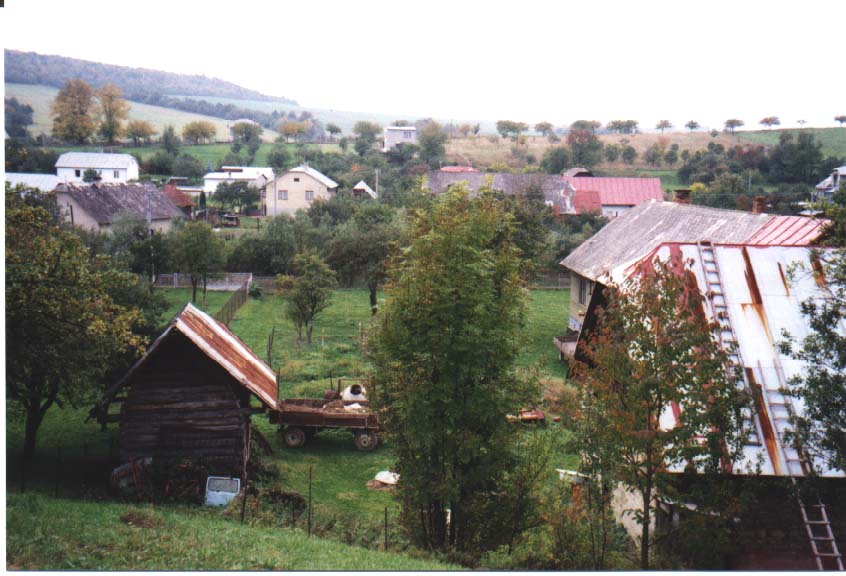 This is the property where my grandfather spent his childhood. It's now owned by another Tancin family in the same village of Mikulasova, population approximately 120. Andrej Tancin and his family showed us around the village. We were so excited to be there, we could hardly stand it.


---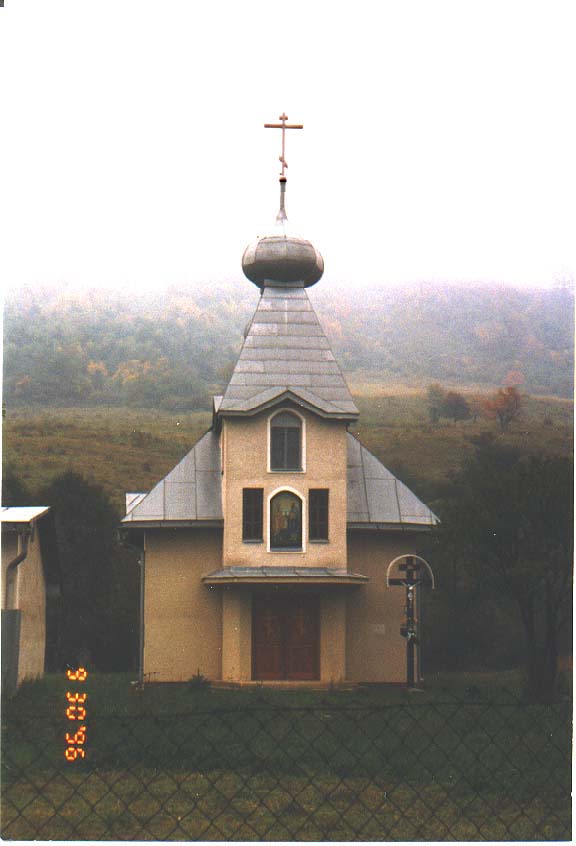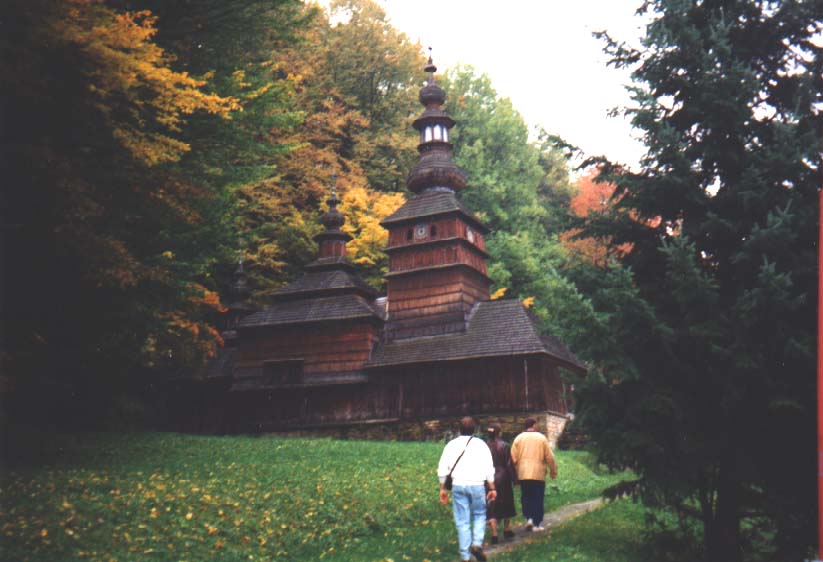 We attended mass at the church on the left and were amazed to find them singing the exact same liturgy we learned as kids at St. Mary's in Freeland. They were even more surprised than we were. The church on the right is much older, and was moved from Mikulasova to Bardejov Spa, where it is preserved, in the 1930s.





---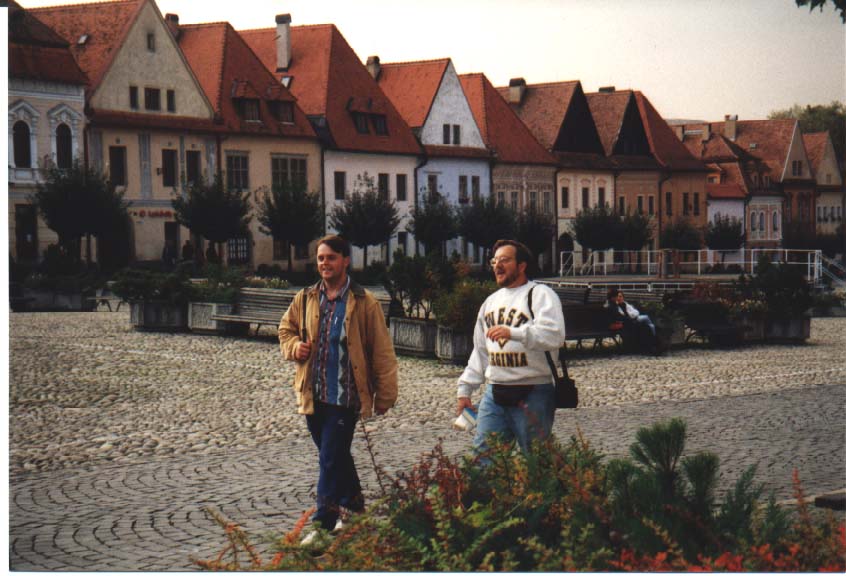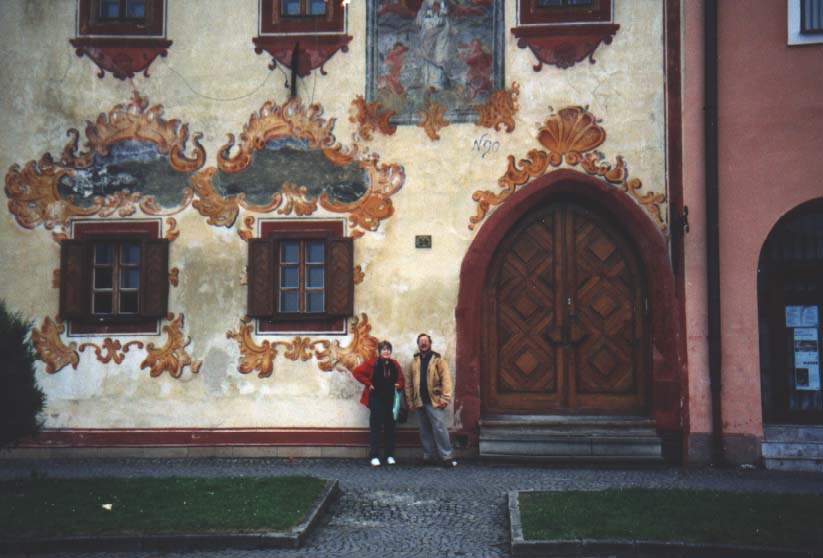 Here are two views from central Bardejov, where Andrej Tancin's brother Jan lives with his family. We visited a museum here which contained artifacts from the 13th century. There are also substantial remains of medieval fortifications still surrounding the central part of town. Incredible stuff.


---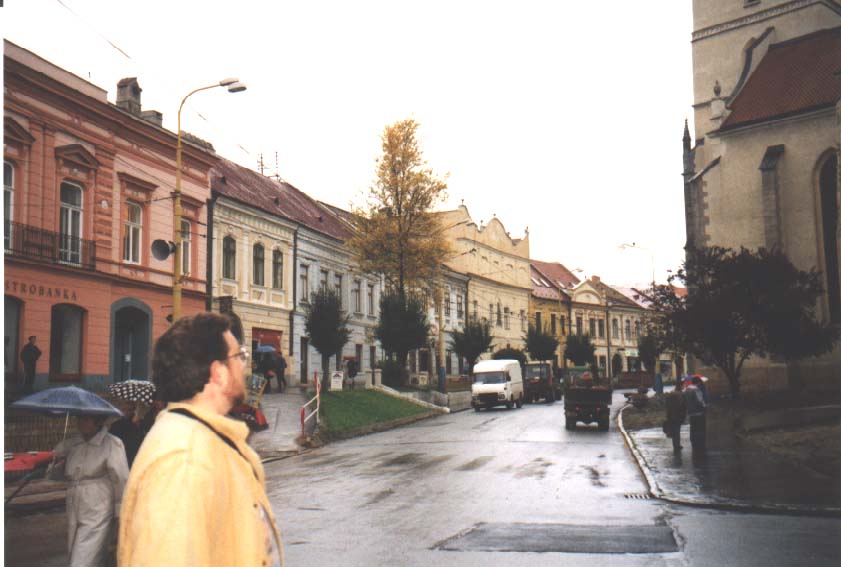 Andrej's oldest brother Peter and his family live in Presov, shown at right. At left is a photo taken in the Tatras, near Strbske Pleso, where Marian, Vlado and Mariana took us hiking one afternoon.


---
Photos copyright C. Tancin and S. Tancin, 1996.
---
---
VISIT THE REST OF THE SITE:
Home page
Personal news
Photos from the Southwest (U.S.)
Photos from England
Photos from the Missouri Botanical Garden
Photos from the University of Virginia
Photos from Holland
Photo from Florida
Photos of our cats
TEMPUS FUGIT ... CARPE DIEM.
---