What's on this page:
P.O.S. of A. (more to come)

Freeland Hall

On related pages:
---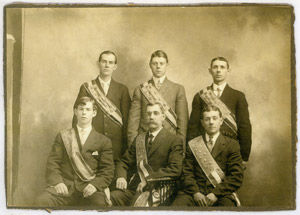 This photo comes to us from Nadine Heckler, showing men from her family who belonged to the Patriotic Order Sons of America (P.O.S.A.). Standing, left to right: Walter Heckler, Elmer Heckler, Arthur Heckler. Seated, left to right: Harry Heckler, James Heckler, Maurice Heckler.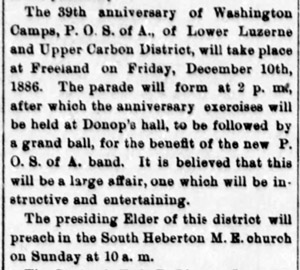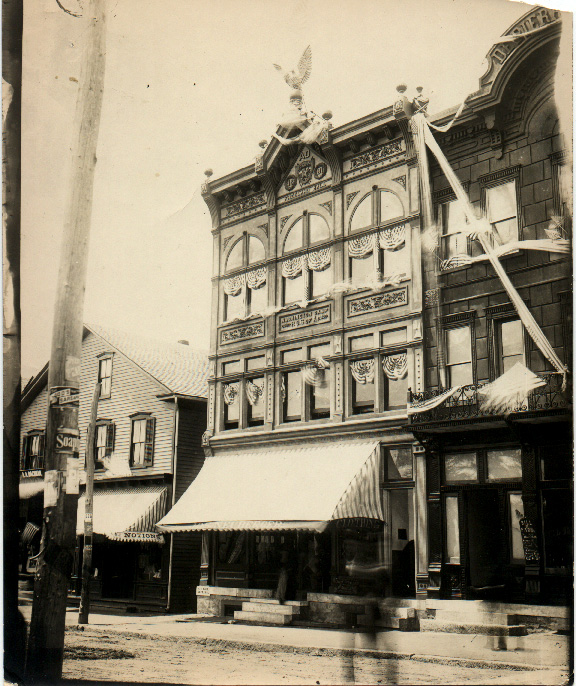 In 1886 the local camp of the P.O.S. of A. was celebrating its 39th anniversary with a parade, an event at Donop's Hall, as well as preaching at the South Heberton M. E. Church.

The local camp of the P.O.S. of A. held their regular meetings at Freeland Hall, on the site of what would later be Woodies' restaurant. The photo at right came to us from John Zubach. There is more about this building on the Freeland Hall page.