[The photo at top left shows my grandfather John Tancin's garage at 303 Centre St., probably in the late 1940s. Photo of Fisher's Livery from Bill Smith; photo of Western Auto from John Zubach; Kobrick's ad from Ed Merrick; all other photos by Chuck and Steve Tancin.]

Additions from the 1940 Federal Census come to us courtesy of Ed Merrick. In some instances, it's not clear whether the individual is the owner/proprietor of the store or an employee, but we'll list them here. Some of the addresses from the 1940 Census might be home addresses rather than business addresses. He adds: The handwriting was hard to decipher in many instances, and so corrections are welcome. Many of the businesses have been in the same family for years, and so the first names may differ in earlier or later years.

GARAGES, GAS STATIONS, AUTO SUPPLIES, TRANSPORTATION COMPANIES
[See also the Transportation page.]

[Thanks to Aileen Mattavi Evans, Joe Zoshak, Ed Merrick, Tom Yaruso, Robert Poddo, Ray Nicholson, Pat Ferko Miller, J. Heller, George Feussner, Loren Bock, Mike Bobby, Mary Ann Rosetta Schaeffer, Steve Kistulentz, Jr., Peter Kundra , Charlie Gallagher, Marigrace Heyer for additions and corrections.]

Al's Texaco - Ridge St., below Carbon St.

Amentler's (automotive and lawn equipment?) - Ridge St., between South & Luzerne Streets (CT: or is this just Kopski's I'm misremembering?)

American Auto - 624 Centre St.

Balas's (new tires) - Freeland/White Haven highway



Paul Biggan Sales & Service, State Inspection and General Repairs

- East South St. (from 1986 St. Casimir's booklet via Ed Merrick)

Hugh Boyle's - Washington St. (between Main and Front Streets)

Henry Branz - 919 Main St., mechanic, garage (age 41 in 1940 Census)

Andrew Breznitsky - 437 Hemlock St., proprietor, garage (age 42 in 1940 Census)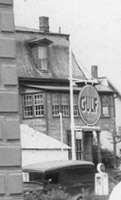 Peter Brogan - 614 Washington St. gas station, proprietor, home 1155 Schwabe St. (age 30 in 1940 Census) (photo at right cropped from larger photo by Ed Merrick, with Lindsay's hardware store at Front and Washington in background)

Thaddeus Broskoski's Blacksmith Shop - Pine and Walnut streets (listed in the 1921 city directory)

John Broskowski - 239 Maple St., blacksmith, own shop (age 54 in 1940 Census)



Lester Calello, Used Cars & Trucks

- Main Street, Drifton (from 1986 St. Casimir's booklet via Ed Merrick)

John Carter - 516 Washington St., proprietor and mechanic, auto garage (age 38 in 1940 Census)

John M. Danko - 827 Ridge St., auto mechanic, garage (age 44 in 1940 Census)


Danko's Garage - South St. at Hemlock (Peter Danko, proprietor) (have seen a 1921 receipt with header Danko Chevrolet - Supplies, Accessories, Repairs, Storage; have seen a 1927 receipt with header Danko's Garage - Authorized Dealer - Lincoln, Ford, Fordson - Cars, Trucks, Tractors) (CT: I'm assuming that this photo at right from 2010 shows the Danko Garage, still there)

Pat Delregno's Auto Shop - 1015 Luzerne St. (previously Pat's Texaco - 224 Ridge St., from 1986 St. Casimir's booklet via Ed Merrick)



Ed's Auto & Truck Repairs

- Highland Road (Ed Petrick, proprietor) (from 1986 St. Casimir's booklet via Ed Merrick)

Fairway Chevrolet -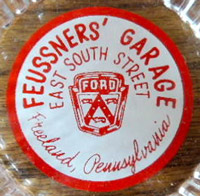 Feussner's Ford - South St., near the Public Park (Roy Feussner, proprietor) (From George Feussner: My father George and uncles Roy and Jake started the business in the mid 1940's.)




Fisher's Livery and Boarding Stables - Front and Birkbeck Streets in the late 1880s, then later at 525 Washington Street and still listed in the 1921 Freeland directory (Henry and John Fisher, proprietors) (From Loren Bock: My great grandfather and his brother owned a livery stable in Freeland . His name was John Fisher. My mom says that it was her grandfather John Fisher and his brother Henry who had the stables. John Fisher in turn had three sons, Harry, Clyde, and Lloyd, my grandfather. My grandfather Lloyd was a Freeland cop during the years approx. 1910-1921. My grandfather Lloyd died at a very early age, I believe during the Great Depression. He left a widow with six children. Those times were very hard on the family, and my mom remembers picking coal from along side the railroad tracks to heat their home.)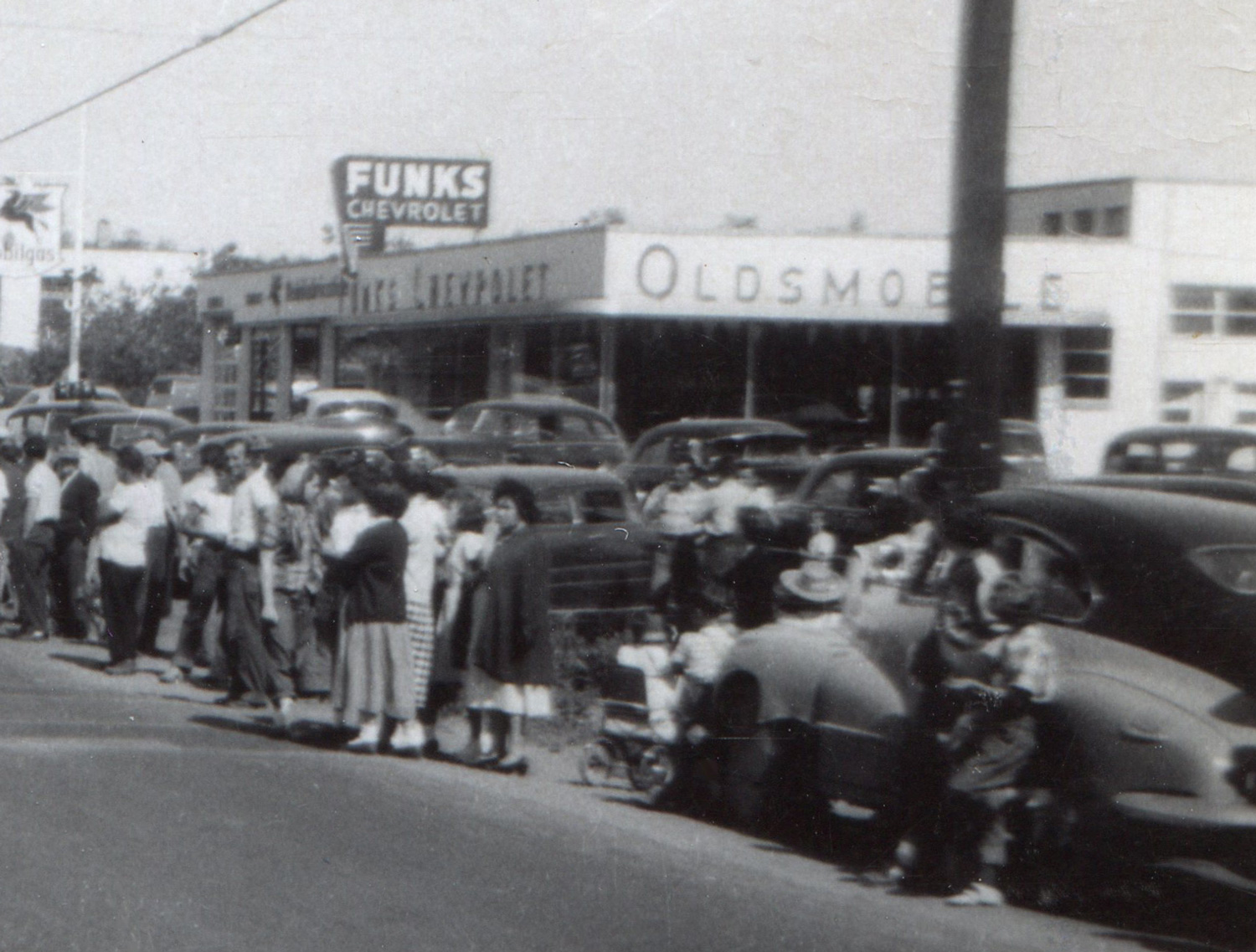 Funk Chevrolet-Oldsmobile - 200 E. South St. (Peter F. Funk, proprietor) (1948 and 1957 phonebooks) (this business note and photo at right from Charlie Gallagher, who adds that this later became Fairway)

Funk's Garage - 415 Johnson (1941 phonebook)

Wilbur Gower - 315 Adams St., mechanic, automobile garage (age 32 in 1940 Census)

H. J. Chemical Company - Centre St., near MMI (From Tom Yaruso: I worked for "Pappy" Halko , last name may be mispelled, he was our science teacher at Foster Township high school; I worked for him 2 to 3 nights a week at the H.J. CHEMICAL COMPANY, it was in his big shed in his yard on Center Street going north, a few houses before M.M.I., I have in front of me a can of his ALL-PLUS, THE SCIENTIFIC SURE SOLDER FOR LEAKES IN RADIATORS AND CRACKED BLOCKS. His other product was RUBBER BUFF for patching tires; its been almost 50 years and I can remember filling 1 qt. cans of rubber buff by hand pumping out of 55 gal. drums. I am sure some of the oldtimers will remember him.)


Heller's Exxon - Centre & Hazle Streets (John Heller, proprietor, Towing, Hauling, Body Repairs, General Repairs, and Painting, as listed in 1986 St. Casimir's booklet via Ed Merrick) (From J. Heller: My grandfather Jack Heller owns a garage on Hazle Street, formerly owned by my great grandfather Mesko) (From Mike Bobby in 2000: Heller's Exxon was one of the gas stations at Center and Hazle Streets near the Foster Twp. School. Across from it was a Sunoco and further down the road was a Mobil station which is currently the site of an Orloski's outlet.)


Herbener's Gas Station and Home Heating - 201 Johnson St. (Julius Herbener, proprietor) (1940 city directory) (From Pat Ferko Miller: Herbener's Gas Station (Flying A Gasoline) and Home Heating Business (both coal and then added oil for delivery) was on Johnson Street behind Berger's Lumber Yard.)

John Klinger - 827 Walnut St., harness maker, leather work (age 65 in 1940 Census)

Klinger's Livery Stable - Front St., between Washington & Birkbeck Streets (he also sold harnesses).

Krause's Livery Stable - Birkbeck St. just below Schwabe St.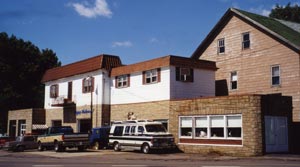 Kobrick's Garage - 104 Center, Center & Hazle Streets (Peter Kobrick, proprietor) (1940 city directory) (From Pat Ferko Miller: Previously Heller's Garage.)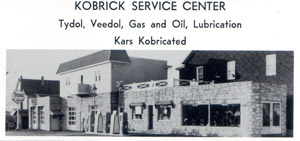 Kobrick's ad at right comes from Ed Merrick. Also, Marigrace Heyer writes: "Pete Kobrick was married to the former Mary Evancho, and they had no children." (this is a correction to information previously posted here about a possible connection to Heller of Heller's garage - thank you, Marigrace!)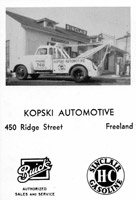 Kopski's Buick - 450 Ridge St. (Joe Kopski, proprietor) (ad at left from Ed Merrick)

Jim Lutz, Atlantic Gas -

Luzerne and Carbon County Motor Transit Company (Michael Baran, president) ('53 Minamek)

Masley's Junkyard - across from St. Michael's Cemetery (Pete Masley, proprietor) (From Mary Ann Rosetta Schaeffer: My cousin, Pete Masley use to own and operate a junk yard, started about l949-l950, which was across from the St. Michael's cemetary, I believe. He had it when I was a little girl, until he got sick some years ago and had to sell it to his nephew Thomas Masley about l986-l988, and later he sold it to a person from Blakesly, Pa. around l998-l999)

Maury's Gas Station - Centre St., between Front & Walnut Streets

Medash's (mechanics, car repair)

Morgan's (gas)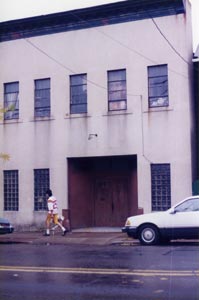 O'Donnell's Livery - Centre St., between Luzerne & South Streets

O'Donnell's (mechanics) - Carbon St.

Olear's Little Foreign Car Shop - South St., on the mountain road

Orloski's gas station - Ridge St. & Rte. 940

Perkosky's (used tires) - Fern & South Streets

Toots Pollack's - South & Centre Streets (From Mike Bobby in 2000: I remember it as an ARCO station. There was a small car wash behind this station. A vacant lot is all that remains today. Near this site was a recent mine subsidance.)

George Popick's Automotive - across the highway from Balas's (From Robert Poddo: I believe he carried the Sinclair brand name and later changed over to Texaco. He was located across the highway from Balas' (Freeland/White Haven Highway) and had been at that location for some time.)

Poppalardo's - Centre St., between Carbon & Luzerne Streets

Marshall Romig - 1025 Birkbeck St., [Zemany and Romig garage], garage manager, own place (age 42 in 1940 Census)

Richard Roth - 608 Front St., blacksmith, employer (home 540 Walnut St.) (age 78 in 1940 Census)



Shiner's Garage

- East South Street (Andrew Shiner, proprietor) (from 1986 St. Casimir's booklet via Ed Merrick)

Tancin's Recapping - Centre & Carbon Streets (John Tancin, proprietor) (From Chuck Tancin: This was my grandfather's garage (see photo at top left of this page), still standing but now in serious disrepair. He and several of his sons worked at recapping, vulcanizing, repairing tires, and had a gas station selling Atlantic and later Texaco gas, I think. This was his 3rd location, previously being at 520 Washington St. behind Genie Boyle's and before that behind his house on Main St. in Upper Lehigh.) (Please see also a special page on Tancin's Auto Supply and Garage.)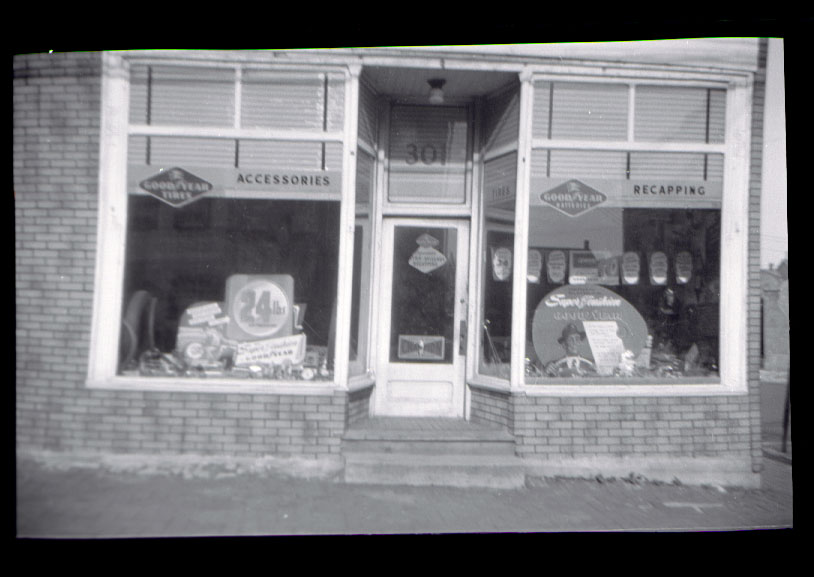 Tancin's Auto Supply (John Tancin, proprietor) - 303 Centre St. (From Chuck Tancin: This was the other part of my grandfather's business relating to cars. He sold new tires and various auto supplies in this store that had windows fronting on Centre St. I remember rollerskating in the big front room of his store as a young kid, loving how soft and smooth the old and well-worn wooden floor felt under my wheels.) (From Peter Kundra: I recall the tire recapping business that the Tancins operated in the rear garage and the machines in the basement that cut up tires into strips and then assembled them into rubber door mats. I often wonder whether those mats were the origin of the same type of mat that is still available today.) (Please see also a special page on Tancin's Auto Supply and Garage.)

Tancin's Tires - Carbon St., west of Fern St. (Steve Tancin, proprietor) (From Chuck Tancin: After working for his father for several years, my dad decided to start his own tire business. He bought property 3 blocks away and built a garage in 1955, repairing and selling used tires. In 1960 he was doing well enough that we built a new house next to garage.)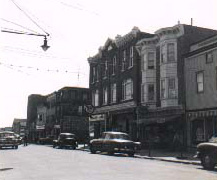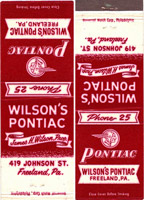 Western Auto - Centre & Main Streets (Steve Kistulentz, proprietor) (Photo comes from John Zubach.)

Wilson's Pontiac - 415 Johnson St. (James H. Wilson, proprietor) "Wheel Alignment, Wheel Balancing, Brake Specialists, Goodwill Used Cars, Carburetor & Hydromatic Specialists"

Zemany and Romig Auto Repair - 632 Main St., Roy Zemany and Marshall Romig (Ed Merrick writes: When I was looking at the church page, I checked out the Slovak Lutheran and brought up the photo of the historical marker. On it was the name of Michael Zemany. I then checked out your garage listings and realized you didn't have Roy Zemany's auto repair garage, which Roy Zemany, Michael Zemany's son, ran on Main Street just east of the Cottage Hotel on Washington. Roy's sons, John and Martin, worked for him.)

Zip Simko's Sunoco - Washington St., near Main St. (From Mike Bobby: Bagged Coal could be purchased from Simko's as recently as the early 1970s.)

Alex Zmiejko's Mobile station - Ridge St. & Rte. 940 (later Orloski's)

Andrew Zurko - 130 Main St., school bus, proprietor (age 39 in 1940 Census)