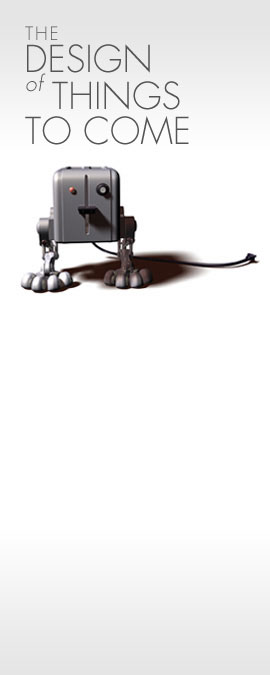 How Ordinary People Create Extraordinary Products: Merging Strategy, Brand and Innovation.


Chapter 4: Identifying Today's Trends for Tomorrow's Innovations
"When you look you at the chair, the first thing you notice is the form of the back support and the unique pattern of holes in the hard molded one-piece plastic shape. Just when the competition responded to the advanced breathable mesh of the Aeron, Herman Miller introduced a new solution. The Mirra achieves a new hybrid aesthetic by combining a solid polymer back with a set of organically shaped holes to look like a cross between a butterfly and a piece of Swiss cheese. This new ergonomic aesthetic provides a viable alternative to the Aeron. The shadows projected by the profile of the shape and holes add a light and unique new visual element to the landscape of a home or office. Herman Miller had to take a risk to see whether this new visual style and the idea of a solid one-piece back would be accepted by its customers. Herman Miller has had an uncanny instinct as a company during the past 50 years, anticipating and or setting new trends in material choice, in product aesthetics, and in ergonomics. Under the direction of George Nelson in the 1950s and1960s, Herman Miller introduced one new classic after another for the home and then for office seating. The designers hired by the company introduced designs using bent plywood, fiberglass, and aluminum. The designs of Nelson, Charles and Ray Eames, and Eero Saarinen set a new standard for design in the office environment. The Mirra chair continues that tradition."