The information on this page comes primarily from Suzy Hoffman and Mike Marine, grandchildren of Rev. Basil Macknik. The photos come to us courtesy of Basil Macknik, Jr.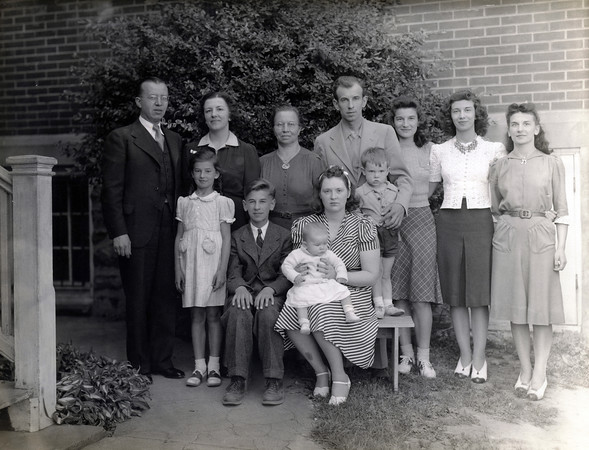 When Sts. Peter & Paul's church was formed in 1936, the priest who was brought in to be pastor was Rev. Basil Macknik. He came with his family to their new home in Freeland. This photo was taken a few years later, in 1939.

Back row, left to right: Louis Kutz, Ann Macknik Kutz, Mary Macknik (Rev. wife), Ted Macknik, Evelyn Macknik, Ollaine Macknik, Mary Macknik Front row, left to right: Sonya Macknik, Basil "Brad" Macknik, Alberta Macknik (Ted's wife with two children). Perhaps Rev. Macknik was the photographer.




---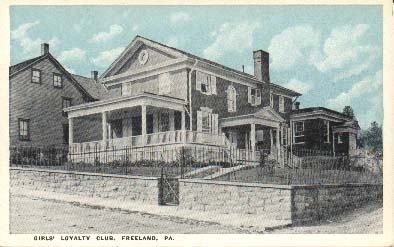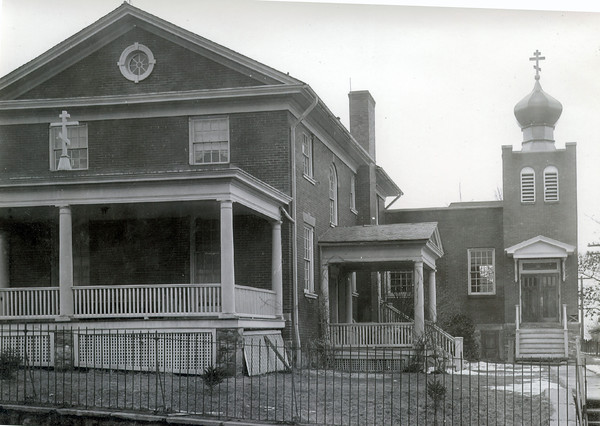 After the death of local philanthropist Sophia Coxe, the property and building of her Girls Loyalty Club were donated in her memory to the new parish for a church and rectory. Here you see the original school building at left, and the renovation that was done to accommodate the needs of the new church.




---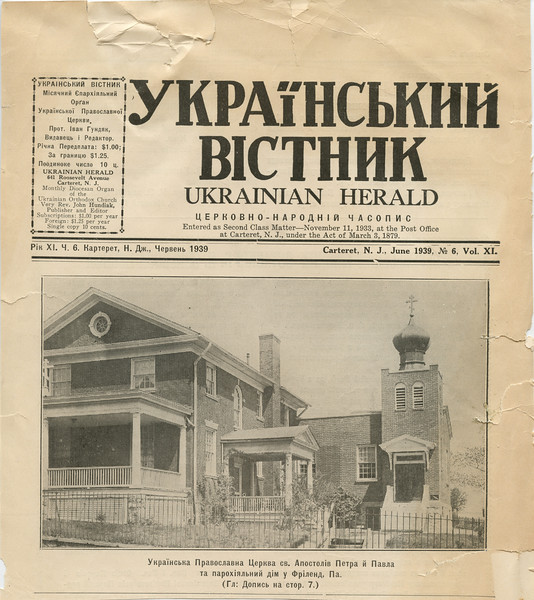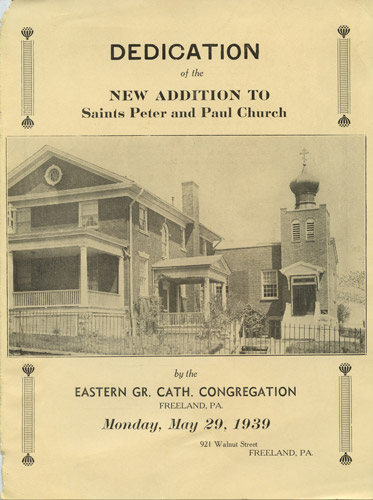 The creation of the new church and the renovations to the building were covered prominently in the religious press. Here too is the cover of the dedication booklet.










---

This is the altar that was created for the new church. Also, an altar top was carved from wood. The third photo is another altar that was carved in Delaware by Rev. Macknik, who was an expert and artistic wood worker.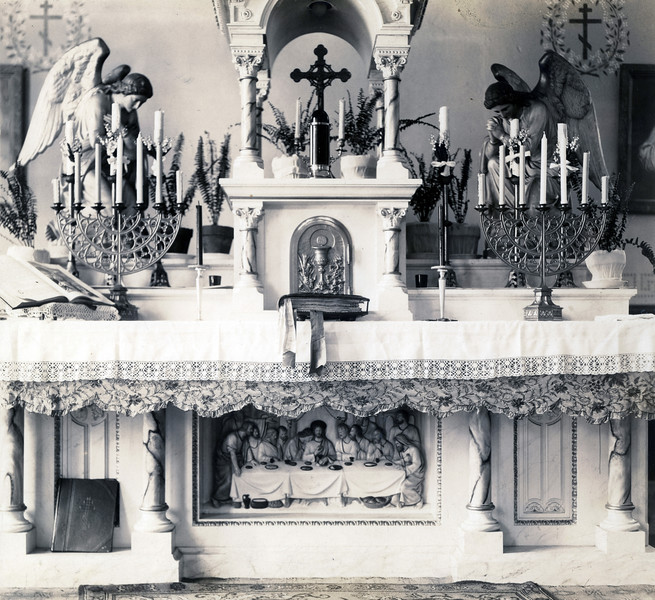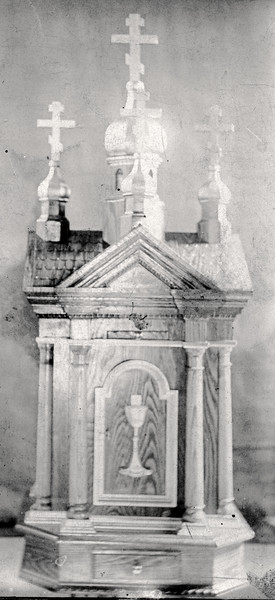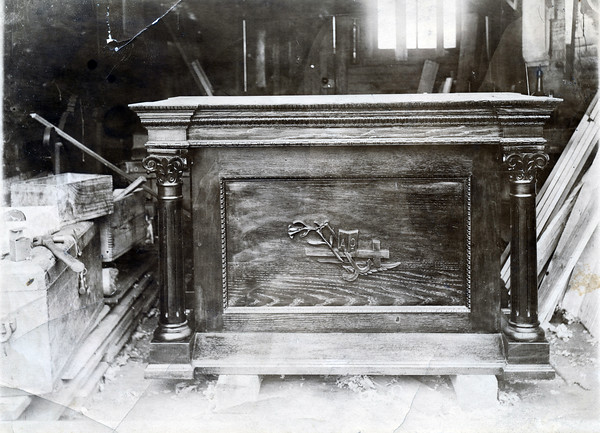 In late 1941, Rev. Macknik was transferred to the Eastern Orthodox church in Wilmington, Delaware. In addition to his other work there as pastor, he and his son Basil Jr. renovated that church interior. Rev. Macknik died at age 77, and his wife lived to be 98.