These photos from the MMI yearbook Minamek come from Ed Merrick, who attended MMI and who was yearbook editor in 1954. His brother Tom also attended MMI, and both Ed and Tom are in these photos.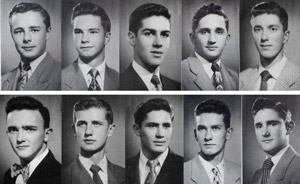 MMI 1951 senior class members from the North Side. On Ed's suggestion, the photos have been grouped together for display here, rather than displaying the yearbook pages with individual photos and descriptions.

Joseph Birosh, John Bradish, Andre Diaz, George Fedgo, Alfred Grega, Michael Hanley, Thomas Merrick, Anthony Romeo, Michael Wassel, Richard Yevak.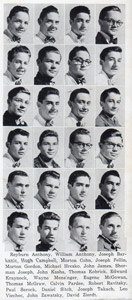 MMI 1951 junior class.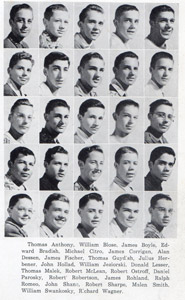 MMI 1951 sophomore class.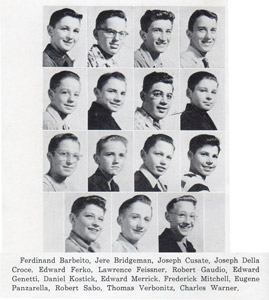 MMI 1951 freshman class.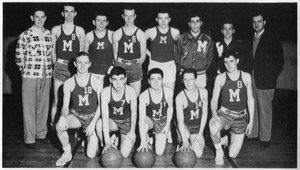 MMI Varsity Basketball team, 1951.
Front: David Zierdt, Daniel Sitch, Joseph Barkanic, Daniel Kostick, Richard Yevak.

Rear: William Anthony, Michael Wassel, Robert Ostroff, John Zawatsky, Robert Sharpe, Michael Citro, Julius Herbener, coach John H. Slegeski.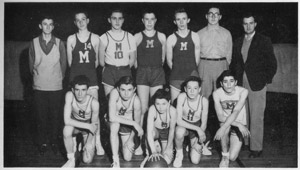 MMI Junior Varsity Basketball team, 1951.
Front: Joseph Cusate, Lawrence Feissner, Frederick Mitchell, Edward Ferko, Ralph Romeo.

Rear: Thomas Kobrick, Thomas Anthony, James Fischer, James Rohland, James Boyle, Morton Gordon, coach John H. Slegeski.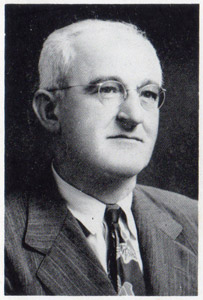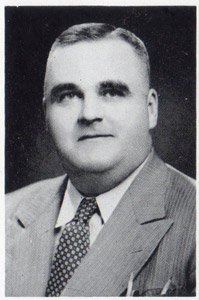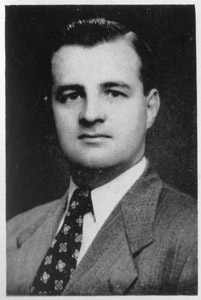 Lambert E. Broad, principal, 1934-1973; Andrew J. Stofan, mathematics, German, Latin; John P. Evans, science, mathematics, physics, mechanical drawing; John H. Slegeski, social studies, physical education, coach.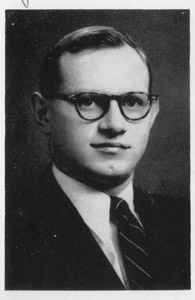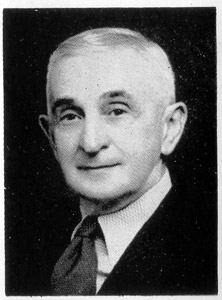 James W. Sharp, English, mechanical drawing; Joseph De Coma, industrial arts; Irene Pollack, secretary; Charles Mesmer; board of directors.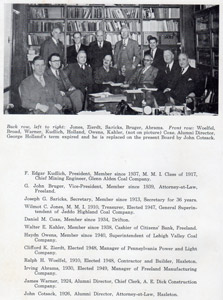 MMI Board of Directors, 1951.