These photos and labels come to us from Ed Merrick.


COMMENCEMENT PROGRAM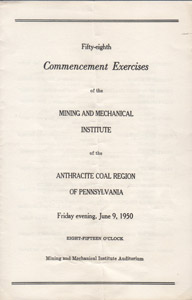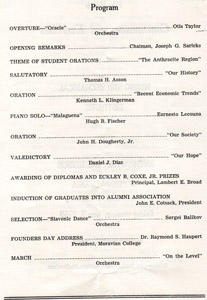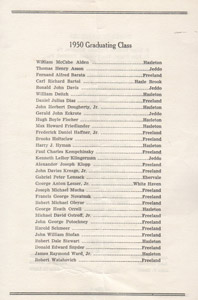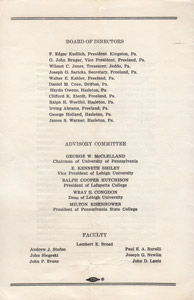 FACULTY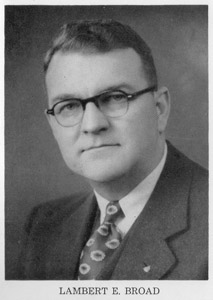 Lambert E. Broad, principal.












Andrew J. Stofan, mathematics, Latin, German.
John P. Evans, physics, algebra, mechanical drawing.
Joseph G. Newlin, chemistry, problems of democracy.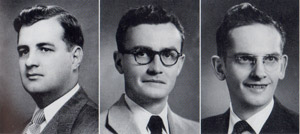 John Slegeski, history, civics, physical education, coach.
Paul A. Buralli, English, literature.
John B. Lantz, geometry, trigonometry, mechanical drawing, shop.



---
SENIORS


















First row: William Alden, Fernand Barata, Ronald Davis, Daniel Diaz.

Second row: Thomas Asson, Carl Bartol, William Deitch, John Dougherty.






















First row: Gerald Eckrote, Max Friedlander, Brooks Holtzclaw, Paul Kempchinsky.

Second row: Hugh Fischer, Frederick Haffner, Harry Hyman, Alexander Klopp.






















First row: Kenneth Klingerman, Gabriel Lensack, Joseph Mucha, Robert Oleyar.

Second row: John Kresge, George Lesser, Francis Novatnak, George Orrell.






















First row: Michael Ostroff, Harold Schmeer, Donald Snyder, James Ward.

Second row: John Potochney, Robert Stewart, John Stofan, Robert Watahovich.


Seniors who were not residents of Freeland and the North Side were Alden, Bartol, Deitch, Dougherty, Fischer, Friedlander, Hyman, Orrell, Stewart, Ward.



---
UNDERCLASSMEN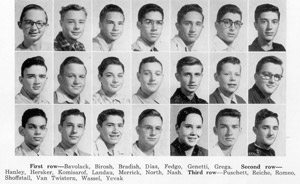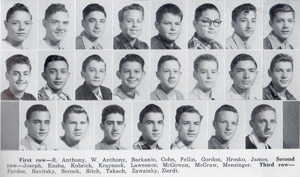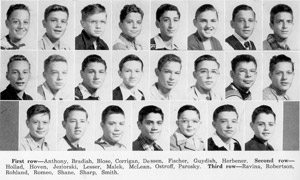 ---
SPORTS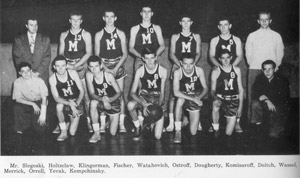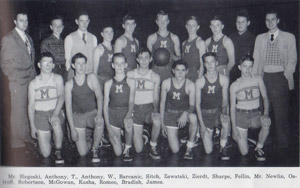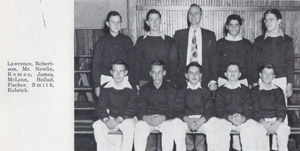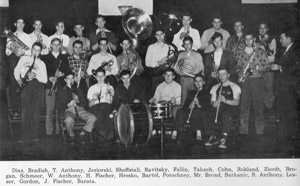 ---
STAFF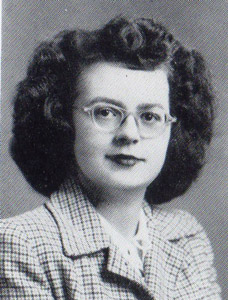 Irene Pollack, office secretary.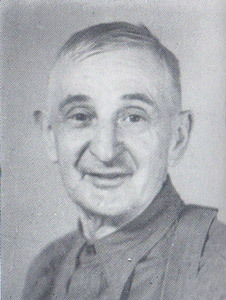 Charles Mesmer, custodian.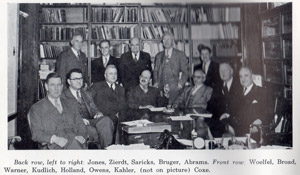 Board of directors.