These photos and labels come to us from Ed Merrick.


FACULTY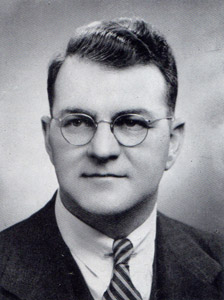 Lambert E. Broad, principal.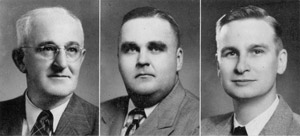 Andrew J. Stofan, mathematics and languages.
John P. Evans, physics, algebra, mechanical drawing, trigonometry.
Joseph Newlin, chemistry, biology, democracy.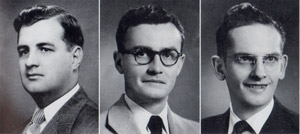 John Slegeski, history, physical education, coach.
Paul A. Buralli, English, literature.
John Lantz, geometry, intermediate algebra, shop, mechanical drawing.


---
SENIORS


















First row: Michael Berta, Thomas Dano, John Durso, Daniel Hanley.
Second row: Edward Belinsky, Lawrence DeCandia, James Ferdinand, Joseph Herr.
Third row: John Brennan, Will A. Deisroth, Harold Griesing, William Hill.
Fourth row: Joseph Broskoske, James Deitch, Michael Gyurko, Walter Iffert.





















First row: Raymond Kessell, Carl Marotta, Salvatore Petrilli, Lawrence Spoont.
Second row: Carl Kislan, Robert Matchick, Elwood Schneider, Vincent Stanley.
Third row: Genero LaPorte, James Miller, Paul Sharpe, Arthur Steward.
Fourth row: Frank Lorenzoni, George Mollick, Joseph Soberick, Fred Ulshafer.

Seniors who were not residents of Freeland and the North Side were Dano, Deisroth, Deitch, Hanley, Herr, Hill, Iffert, Marotta, Miller, Schneider, Spoont, and Stanley.


---
UNDERCLASSMEN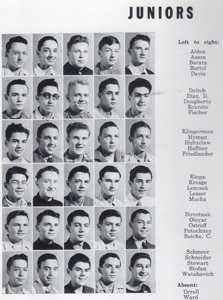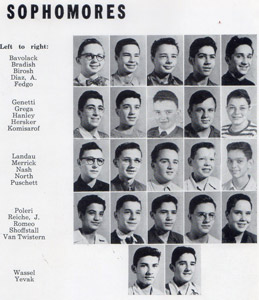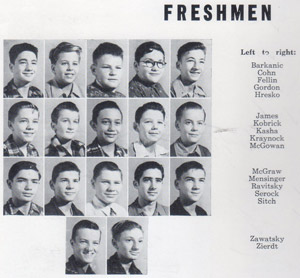 ---
SPORTS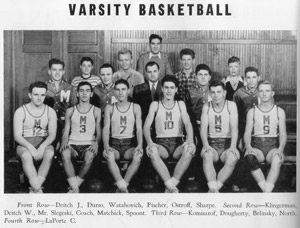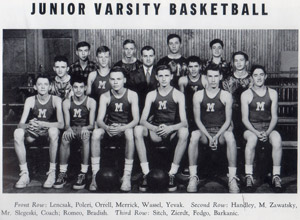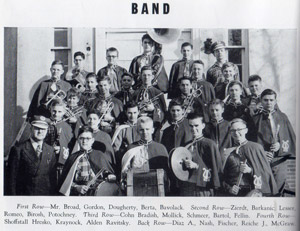 ---
STAFF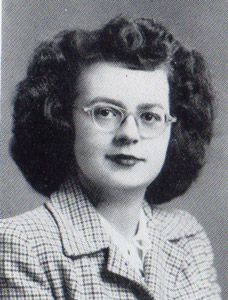 Irene Pollack, office secretary.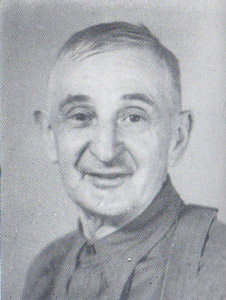 Charles Mesmer, custodian.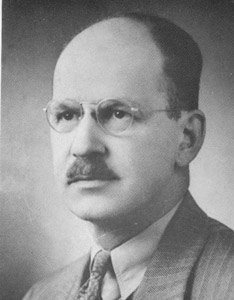 F. Edgar Kudlich, president, Board of Directors. Chief mining engineer, Glen Alden Coal Company. MMI Class of 1917.

Other board members were G. John Bruger, attorney; Joseph G. Saricks; Wilmot C. Jones, general superintendent, Jeddo-Highland Coal Company. MMI Class of 1910; Daniel M. Coxe; Arthur M. Young, research scientist ; Walter E. Kahler, cashier, Citizens Bank; Haydn Owens, superintendent, Lehigh Valley Coal Company; Clifford K. Zierdt, manager, Pennsylvania Power and Light Company; Ralph H. Woelfel, contractor and builder. MMI Class of 1910; Irving Abrams, manager, Freeland Manufacturing Company. MMI Class of 1930; George Holland, chief engineer, Jeddo-Highland Coal Company. MMI Class of 1921.