What's on this page:
Softball

Girls' field hockey
Darts

---



Softball



These three documents about the Freeland Softball League were typed sometime between 1946 and 1949 and come from Billy Kuklis. The first sets out the constitution and by-laws for the league, with teams from within a 7-mile radius of Freeland. The second lists the teams and their rosters; the teams were Ann's, The Shoppe, Clover Bar, Fourth Ward, Kuklis Cafe, V.F.W. The third document is the schedule for whichever year this was, with teams paired up to play at Highland, Crescents or High School.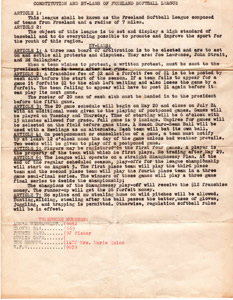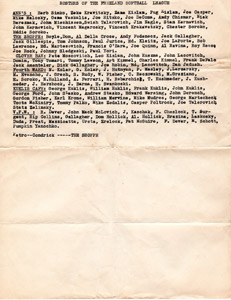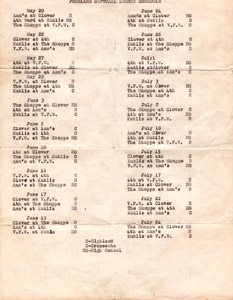 ---
Girls Field Hockey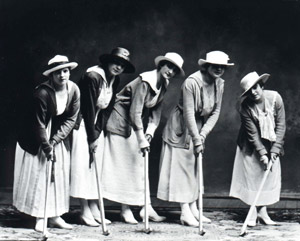 To me, this looks like it was taken in the early 20th century. I can't believe they would have played any kind of hockey in those shoes, so I hope they were just dressed up for a studio shot! If you have seen this photo before (maybe in a

Penny Saver

?) or one like it, would you please let me know? I've love to be able to post more information here. Photo from John Zubach.



---
Darts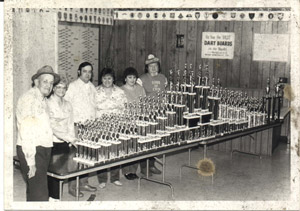 I don't know what decade this photo is from - perhaps the 1980s? I also

leapt to the conclusion

that the trophies are for darts teams, but they could be for other sports. Since it's more recent than the other photos on this page, I hope that someone will recognize the people and tell me about this photo, which came from John Zubach.