What's on this page:
Freeland's first ambulance, 1954
Freeland's first Ambulance Association Corps, 1957

---



Freeland's first ambulance, 1954



This photo comes from Charlie Gallagher, as does the link to the following historical information from the Freeland Northside Community Ambulance Association web pages.




Excerpt:

The Freeland Northside Community Ambulance Assocation is the outcome of a project of the Freeland Lions Club, who realized the great need for Emergency Medical Services in Freeland Borough and it's surrounding Northside area. Emergency transports prior to 1954 were being done by the "John L McGraw Funeral Services" located in the 400 block of Washington Street.

In 1953 the Freeland Lions Club began to make a house to house canvass and of area businesses for funds for the purpose of purchasing a new ambulance to start Freeland Borough's first EMS System. Over $10,000 was collected through their efforts which at that time was considered quite a large sum of money.

The first ambulance, a Miller Cadillac was purchased in 1954 by the Lions Club, prior to the organization of the Ambulance Association.

At a special meeting in the Freeland Borough Municipal Building consisting of local busimessmen and social clubs, the Association was organized on September 24, 1954 and was incorporated as a non-profit corporation in October 1954.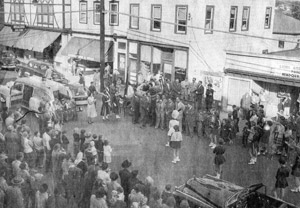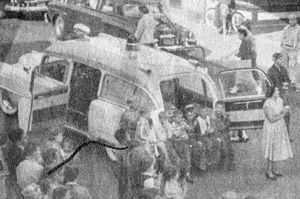 ---
Freeland's first Ambulance Association Corps, 1957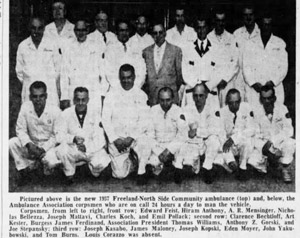 This comes from Charlie Gallagher and shows a significant step forward in Freeland's health services.