Our Cake Flavors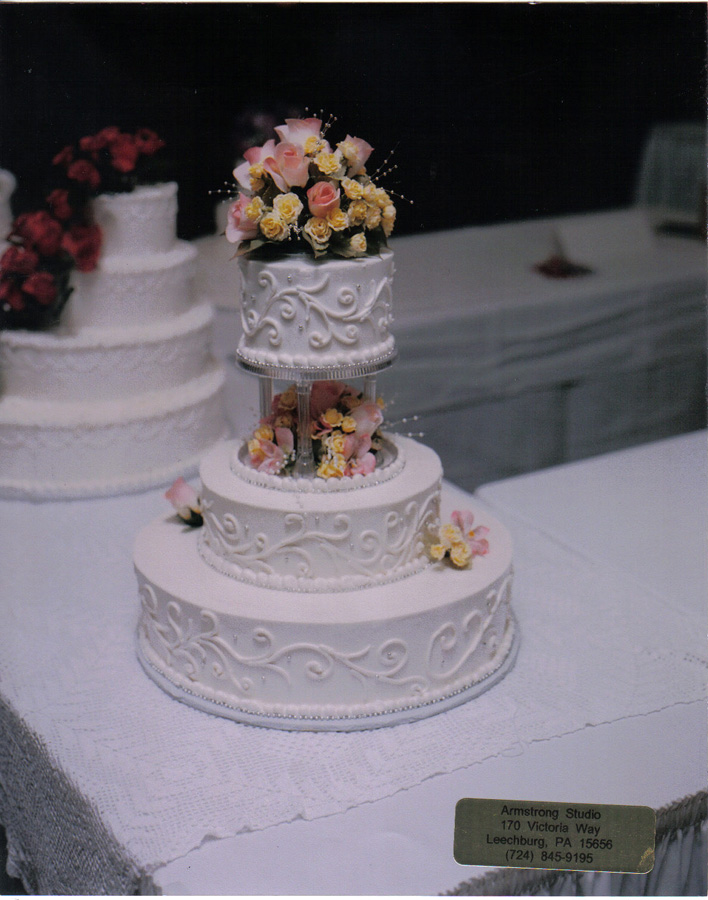 Cake flavors include:
White, Chocolate, Marble, Spiced, Red Velvet, Banana, and other flavors can be taken into consideration. Our white and chocolate flavors do have a subtle almond flavoring.
Fruit fillings include:
Seedless Raspberry, Apricot, Key Lime, Mango, Lemon, Blueberry and Lady Baltimore (Cherry-Nut with Pineapple).
Cream fillings include:
Bavarian Cream, Chocolate Mousse, Chocolate Fudge, Caramel, Banana Cream.
Icing
All icing is a created from scratch, using Debbie's family recipe, a light butter cream that is found to be easy to work with and smoother than most other conventional icing.