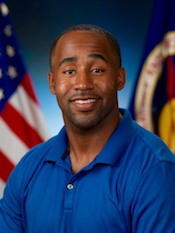 Justin Bobo
PhD Student, Mechanical Engineering
Justin received his Bachelor of Science in Aerospace/Mechanical Engineering with a minor in Mathematics from Mississippi State University (MSU) in May 2016, graduating with honors. During his time at MSU, he interned at Google, NASA-Jet Propulsion Lab twice, and completed a co-op rotation at NASA-Johnson Space Center. Justin is funded by Bill & Melinda Gates Foundation through the Gates Millennium Scholarship Program and the Carnegie Institute of Technology Graduate Fellowship while researching neuron response to various mechanical forces (brain on a chip) and also soft robotics/flexible sensors. Both project ideas take on a heavy convergent engineering approach crossing multiple disciplines. When away from his research, Justin enjoys traveling, exercising, playing all sports, and reading.
/p/>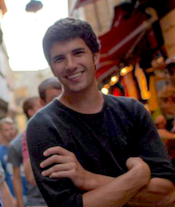 Dan Clymer
PhD Student, Mechanical Engineering
Dan Clymer graduated from Grove City College in 2014 with a bachelor's in Mechanical Engineering. He is now in the PhD program at Carnegie Mellon University, co-advised by Philip LeDuc and Jonathan Cagan. His research focuses on applying computational design techniques to achieve better results from medical image analysis.
Stephen Coyle
PhD Student, Mechanical Engineering
Coyle graduated with a Bachelor of Science in Applied Mathematics from Claflin University in 2016. While at CU his research focus was on characterizing the passive mechanical response of porcine vessels to find the best graft for coronary bypass procedure. Since 2016, Coyle has been a PhD student co-advised by Dr. Phil LeDuc and Dr. Jimmy Hsia. His research interests involve studying the mechanics of muscle cell-laden microstructures. His focus is to understand how microscale topographies control cell-substrate interface and what control methods have precise control over muscle cell-based actuation. The approach will be to develop novel bio-hybrid microsystems that address any current technological or scientific issues.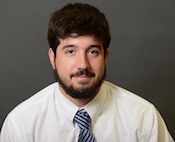 Christian Ingham
PhD Student, Mechanical Engineering
In May 2017, Christian Ingham graduated from the University of Maryland, Baltimore County (UMBC) as a Meyerhoff Scholar with a Bachelor's of Science in Mechanical Engineering. While attending UMBC, he participated in research experiences at the University of Pittsburgh, the University of Alabama in Huntsville and Northwestern University. He is currently earning a PhD in Mechanical Engineering at Carnegie Mellon University under his advisor Dr. Philip LeDuc. His research interest includes rehabilitative technologies, robotics and autonomous systems.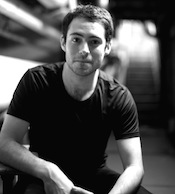 Ardon Z. Shorr
PhD Student, Biology
Astronauts return from space with many health problems that look like accelerated aging. Some of those problems seem to be caused by the weightlessness of space. So I build devices to expose hundreds of fruit flies to different mechanical environments, and then measure which proteins change in order to figure out how living things respond to gravity. In the long term, this understanding could lead to new treatments for age-related diseases and for space travel.

I'm co-advised by Dr. Minden, the inventor of a proteomic technique called DIGE. I'm a graduate research fellow with the National Science Foundation, and I co-founded a group to teach scientists how to talk about their work and why it matters.

Website: www.ArdonShorr.com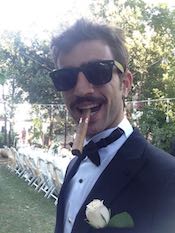 Utku Sönmez
Master's Student, Biomedical Engineering
Utku received his Bachelor of Science degree in mechanical engineering with first class honors from Istanbul Technical University (İTÜ) in 2016. The same year, he is awarded a scholarship from Turkish Education Foundation (TEV) for his master studies. His undergraduate research about circulating cancer cell detection from blood samples in microfluidic systems (patent-pending) received was awarded as Best Senior Design Project in mechanical engineering department, second place in Best Undergraduate Research Competition of TEKNOKENT (out of >1000 projects), and selected as finalist at Best Student Paper Competition of SB3C2016 Conference.

He is currently working on cell migration in controllable spatiotemporal environments using microfluidic techniques for the immunotherapy of cancer through a collaboration with Dr. Lance Davidson from the Department of Bioengineering at University of Pittsburgh, and Dr. Pawel Kalínski from the Department of Immunology of University of Pittsburgh School of Medicine.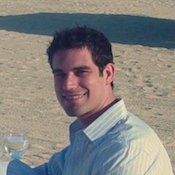 Brian Stancil
Research Associate, Mechanical Engineering
I am researching closed loop human/machine networks whereby digital data is transmitted to and read from biological systems. These networks encompass several active research areas including machine learning, biological/machine interfaces, synthetic biology, and cellular mechanics. This research has applicability to future wearable technology, robotic prosthesis, targeted drug/therapeutic delivery mechanisms, and health monitoring/diagnosis.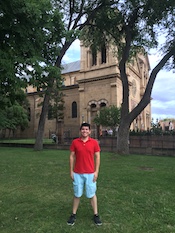 Rudy Torres
PhD Student, Mechanical Engineering
Rudy is a proud Mexican-Texan-American and he earned his Bachelor of Science in Mechanical Engineering at The University of Texas at Austin in the end of Spring 2014. Before graduating Rudy worked in undergraduate research at UT Austin where he developed a mathematical model of asphalt as a solar collector which earned him the Longhorn Scholars Undergraduate Research Scholarship and helped him become one of the sixty out of over twelve thousand applicants to be selected for the NASA Johnson Space Center Undergraduate Research Internship. In December 2013, Rudy was selected as one of the seventeen UT students to be in Business Insider's "17 Incredibly Impressive Students at the University of Texas" article. After graduation, Rudy worked in the industry for two years on the research and development of state-of-the-art nanomaterials for high capacity lithium ion batteries. Currently, Rudy is studying the electrochemical pathways of the energy conversion processes inside cell mitochondria as a method for developing synthetic organic catalysts for carbohydrate fuel cells. He is collaborating with Dr. Krzysztof Matyjaszewski to develop methods for synthesizing electrochemically active polymers that efficiently mimic the active ends of enzymes and co-enzymes involved in the reduction of monosaccharides and lipids in the Kreb's Cycle and Oxidative Phosphorylation processes of cell respiration.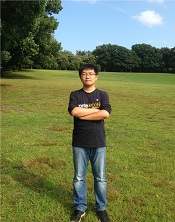 Li Wan
PhD Student, Mechanical Engineering
Li received his Bachelor of Science degree in engineering physics (first class honors) from Hong Kong Polytechnic University in fall 2014. While at HKPU, he worked in Dr. Xuming Zhang's lab on photocatalytic water purification by microfluidic approaches. Li is currently pursuing his Ph.D. at Carnegie Mellon in interdisciplinary fields of mechanical engineering and cancer biology. He is trying to apply micromachining techniques in fabrication of in vitro 3D cancer model system with vasculature for breast cancer research purposes.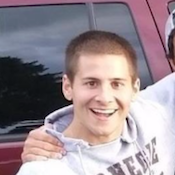 Adam Wood
PhD Student, Mechanical Engineering
Adam earned his B.S. in ME from the University of Pittsburgh in 2013 and his M.S. in ME for the University of Illinois at Urbana-Champaign in 2015. His research focuses on using plant tissue as the main component in different desalination technologies, such as reverse osmosis and capacitive deionization.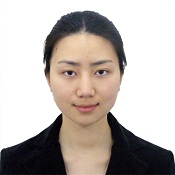 Jonelle Yu
PhD Student, Mechanical Engineering
Jonelle graduated with a Bachelor of Science degree in mechatronics from Shanghai Tong-Ji University in 2007. She received her Master of Science degrees in mechanical engineering and electronics from Hong Kong University of Science and Technology in 2008 and 2009, respectively. From 2008 to 2009, she also worked in Center of Material and Reliability in Hong Kong University of Science and Technology as a research assistant. After that she joined General Electric - Global Research China as a control engineering, dedicated in the micro-manufacturing field. In 2013, she started her doctoral study in Carnegie Mellon University, co-advised by Prof. LeDuc and Prof. Ozdoganlar, and is interested in vascularized tissue scaffolds.