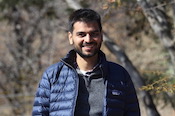 Akash Garg
PhD Student, Mechanical Engineering
Akash graduated with a B.Tech from IIT Guwahati in 2007 and an MS from Purdue University in 2013 . After a few years in industry, working as a thermal and fluid sciences engineer, he decided to head back to school to pursue a PhD in Mechanical Engineering. Interested in anything at the intersection of biology and engineering, he is currently working on developing artificial cardiac tissue, co-advised by Prof. LeDuc and Prof. Ozdoganlar.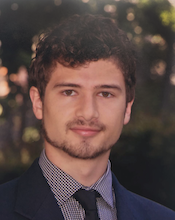 Andrés Arias-Rosales
PhD Student, Mechanical Engineering
Arias graduated first in class with the highest honors from the B.A. in Product Design Engineering from Universidad EAFIT (Colombia, 2014). During his undergraduate studies, he developed a concentrating photovoltaic system for Primavera, the first Colombian solar vehicle, which was awarded at a national level and traversed close to 3,000 km of Australian deserts. He graduated first in class from the Master's Degree in Engineering (Universidad EAFIT, 2017), and his research thesis received the highest honor. Arias has been researching in renewable energies for more than six years, including high and low concentrating photovoltaics and wind turbines inspired by the flippers of humpback whales. With a Fulbright scholarship, Arias started his Ph.D. program in Mechanical Engineering (Carnegie Mellon University, 2018) with Professor Philip LeDuc as his main advisor. His current research interests range in the intersections between renewable energies, artificial intelligence, biomimicry, and behavioral economics. In particular, Arias is exploring the potential of implementing Swarm Intelligence in autonomously self-adapting populations of solar harvesting devices. He is also analyzing how societies react to technological growth paradigms that pose potential long-term existential risks, such as with anthropogenic climate change and hypothetical general artificial intelligence.
/p/>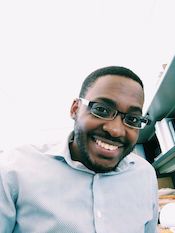 Ernest Kabuye
PhD Student, Mechanical Engineering
Ernest earned his BS and MS in Mechanical Engineering from Northeastern University and Tufts University in 2017. He is now part of the IDI group being co-advised by Dr. Jonathan Cagan and Dr. Philip LeDuc. His research interests include the intersection of Augmented Reality and Healthcare Delivery.
Jennifer Bone
PhD Student, Biomedical Engineering
Jennifer graduated from UC Berkeley in 2012, with a bachelors in physics and a second bachelors in molecular cell biology with a focus in biochemistry. She earned a Masters of Science in biomedical engineering from Carnegie Mellon in 2015, and continued on to become a PhD student in biomedical engineering under Professor LeDuc and Professor Washburn. Her current research focuses on building a hierarchical machine learning model for high-fidelity 3D bioprinting and soft robotics.
/p/>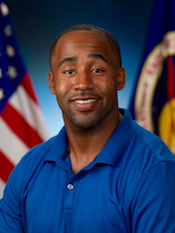 Justin Bobo
PhD Student, Mechanical Engineering
Justin received his Bachelor of Science in Aerospace/Mechanical Engineering with a minor in Mathematics from Mississippi State University (MSU) in May 2016, graduating with honors. During his time at MSU, he interned at Google, NASA-Jet Propulsion Lab twice, and completed a co-op rotation at NASA-Johnson Space Center. Justin is funded by Bill & Melinda Gates Foundation through the Gates Millennium Scholarship Program and the Carnegie Institute of Technology Graduate Fellowship while researching neuron response to various mechanical forces (brain on a chip) and also soft robotics/flexible sensors. Both project ideas take on a heavy convergent engineering approach crossing multiple disciplines. When away from his research, Justin enjoys traveling, exercising, playing all sports, and reading.
/p/>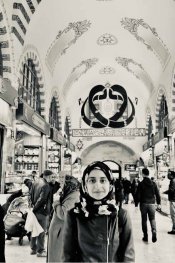 Latifah Almaghrabi
PhD Student, Electrical and Computer Engineering
Latifah graduated from Georgia Tech in 2018 with a Bachelor of Science in Electrical Engineering. She is proud to have been an initiating board member of the Hive, Georgia Tech's Electronics Makerspace, from 2017 to 2018. She received a Master of Science in Electrical Engineering from KAUST in 2020. She joined the Photonics Laboratory, where she studied the electrical characteristics of lower-dimensional materials during her master's. Currently, she is a dual ECE Ph.D. student at CMU and the University of Aveiro. Latifah is co-advised by Professor LeDuc from CMU and Professor Paula Marques and Professor Pedro Fonseca from the University of Aveiro. Her research focuses on developing a neural implant for spinal cord injuries.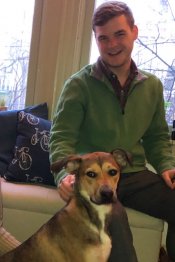 Nolan Frey
PhD Student, Mechanical Engineering
Nolan Graduated from Denison University in 2017 with a BS in biochemistry. Nolan is currently in his 3rd year, jointly advised by Phil LeDuc and Jon Minden. He is interested in utilizing novel microtechnologies to research how biological systems sense and respond to mechanical force. His current work investigates the role of mechanotransduction during embryogenesis using Drosophila as a model.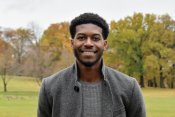 Nolen Keeys
PhD Student, Mechanical Engineering
Nolen received his B.S. in Engineering with a concentration in Biomedical Engineering from Robert Morris University (RMU) in 2018, and his M.S. in Biomedical Engineering from Carnegie Mellon University (CMU) in 2020. While attending RMU, he conducted research to optimize reverse stemless shoulder prosthetic geometry, using finite element analysis, as an approach to decrease the risk of postoperative subluxation. During his M.S. at CMU, he worked in collaboration with the company Lifeware Labs to develop wireless, low-profile, flexible, wearable devices for human motion tracking, leveraging rapid prototyping techniques such as 3D printing. The devices he developed at Lifeware Labs are being used in clinical studies. Now as a Ph.D. student, Nolen is conducting research in the field of haptics to develop a thin, wearable, magnetic skin for tactile sensing. Nolen is a GEM fellow and co-advised by Dr. Philip LeDuc and Dr. Carmel Majidi.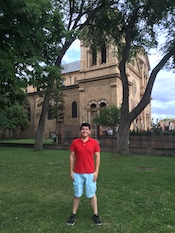 Rudy Torres
PhD Student, Mechanical Engineering
Rudy is a proud Mexican-Texan-American and he earned his Bachelor of Science in Mechanical Engineering at The University of Texas at Austin in the end of Spring 2014. Before graduating Rudy worked in undergraduate research at UT Austin where he developed a mathematical model of asphalt as a solar collector which earned him the Longhorn Scholars Undergraduate Research Scholarship and helped him become one of the sixty out of over twelve thousand applicants to be selected for the NASA Johnson Space Center Undergraduate Research Internship. In December 2013, Rudy was selected as one of the seventeen UT students to be in Business Insider's "17 Incredibly Impressive Students at the University of Texas" article. After graduation, Rudy worked in the industry for two years on the research and development of state-of-the-art nanomaterials for high capacity lithium ion batteries. Currently, Rudy is studying the electrochemical pathways of the energy conversion processes inside cell mitochondria as a method for developing synthetic organic catalysts for carbohydrate fuel cells. He is collaborating with Dr. Krzysztof Matyjaszewski to develop methods for synthesizing electrochemically active polymers that efficiently mimic the active ends of enzymes and co-enzymes involved in the reduction of monosaccharides and lipids in the Kreb's Cycle and Oxidative Phosphorylation processes of cell respiration.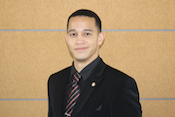 Stephen Coyle
PhD Student, Mechanical Engineering
Coyle graduated with a Bachelor of Science in Applied Mathematics from Claflin University in 2016. While at CU his research focus was on characterizing the passive mechanical response of porcine vessels to find the best graft for coronary bypass procedure. Since 2016, Coyle has been a PhD student co-advised by Dr. Phil LeDuc and Dr. Jimmy Hsia. His research interests involve studying the mechanics of muscle cell-laden microstructures. His focus is to understand how microscale topographies control cell-substrate interface and what control methods have precise control over muscle cell-based actuation. The approach will be to develop novel bio-hybrid microsystems that address any current technological or scientific issues.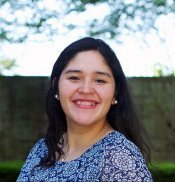 Susana Beltrán
PhD Student, Mechanical Engineering
Susana graduated from Southwestern University (SU) with a Bachelor of Science in Physics with a minor in Mathematics in May 2018. While at SU, she was involved in many interdisciplinary projects in astronomy, renewable energy, agricultural robotics, and electronics. During her undergraduate career, Susana interned twice at the National Institute of Standards and Technology (NIST) in Boulder, CO. There, she worked with the Magnetics Imaging Group in the development of instrumentation and metrology for low magnetic field bio-imaging. Later, she worked with the Quantum Nanophotonics Group and JILA in the development of entangled two-photon absorption fluorescence microscopy. Susana is a GEM Fellow and a NSF GRFP recipient. She is co-advised by Dr. Philip LeDuc and Dr. Rebecca Taylor. Susana's current research focuses on the calibration and characterization of nanoscale force sensors.
/p/>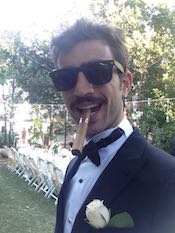 Utku Sönmez
PhD Student, Mechanical Engineering
Utku received his Bachelor of Science degree in mechanical engineering with first class honors from Istanbul Technical University (iTÜ) in 2016. The same year, he was awarded a scholarship from Turkish Education Foundation (TEV) for his master studies. His undergraduate research about circulating cancer cell detection from blood samples in microfluidic systems (patent-pending) was awarded as Best Senior Design Project in mechanical engineering department, second place in Best Undergraduate Research Competition of ITU ARI Teknokent (out of >1000 projects), and selected as finalist at Best Student Paper Competition of SB3C Conference.

He is currently working on migratory behaviors of cytotoxic immune cells and their interactions with cancer cells in spatiotemporally controlled tumor microenvironments using microfluidic techniques for the immunotherapy of cancer through a collaboration with Dr. Lance Davidson from the Department of Bioengineering, and Drs. Pawel Kalínski and Greg Delgoffe from the Department of Immunology at University of Pittsburgh School of Medicine.

He is also studying mechanotransduction in embryonic development using Drosophila melanogaster as model organism through a collaboration with Ardon Shorr and Dr. John Minden from Biological Sciences Department of Carnegie Mellon University. In this project, he is developing novel experimental microsystems to mechanically and chemically stimulate large quantities of embryos in a reproducible way, enabling application of state-of-art proteomic technologies to map all the mechanosensitive proteins in the whole organism.

Lastly, He is researching endothelial cell response to physiological blood shear stress and its gradients with a focus on the effects of pathological mechanosensing to vascular malformations. In this project, he is co-advised by Dr. Beth Roman from Human Genetics Department of University of Pittsburgh.

In his free time, he enjoys talking about himself in the third person.