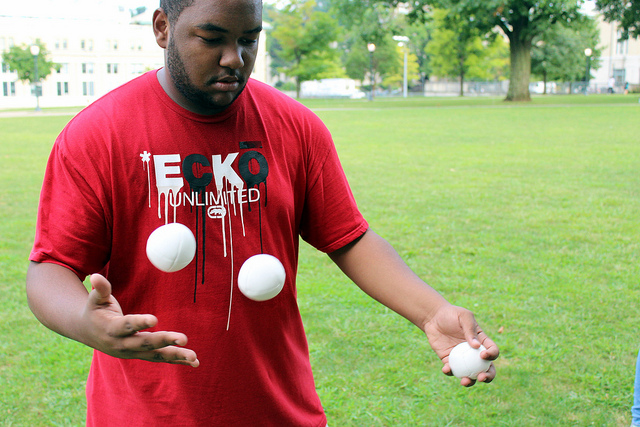 Festival: Nov 1-3, 2019
For the third year in a row, we will host the FluggleBurgh juggling festival. It will be Nov 1-3, 2019 in Pittsburgh.
Juggle With Us!
We meet twice a week on the CMU campus:
Sundays at 3 PM, Schenley Plaza or Newell-Simon Hall Atrium
Wednesdays at 5 PM, Outside on the Cut or Roberts Engineering Hall Atrium
See mailing list for short term announcements, location changes, extra dates, or cancelations. During warm weather, meetings are usually outside on the cut or on Schenley Plaza. If you're driving, parking on campus is free after 5 PM on weekdays in most places (including the East Campus Garage) as well as all day Sunday.