Scaife Hall
Overview
Scaife Hall is located in Pittsburgh, Pennsylvania on the Southwest side of Carnegie Mellon University's Campus. The building is rotated on an eastern bias with the longest edge facing west-northwest.


Scaife Hall was built in 1962 by Alenhof and Brown for classrooms for the School of Engineering. The modernist building is characterized by a sun screen suspended from columns on the exterior of the building and a uniquely shaped shell structure housing the main auditorium. The structure consists of 4 main floors plus on penthouse area and one subterranean floor housing mechanical systems. The building has been renovated many times over the years, including in 1962, 1963, 1964, 1965, 1966, 1967, and 1987.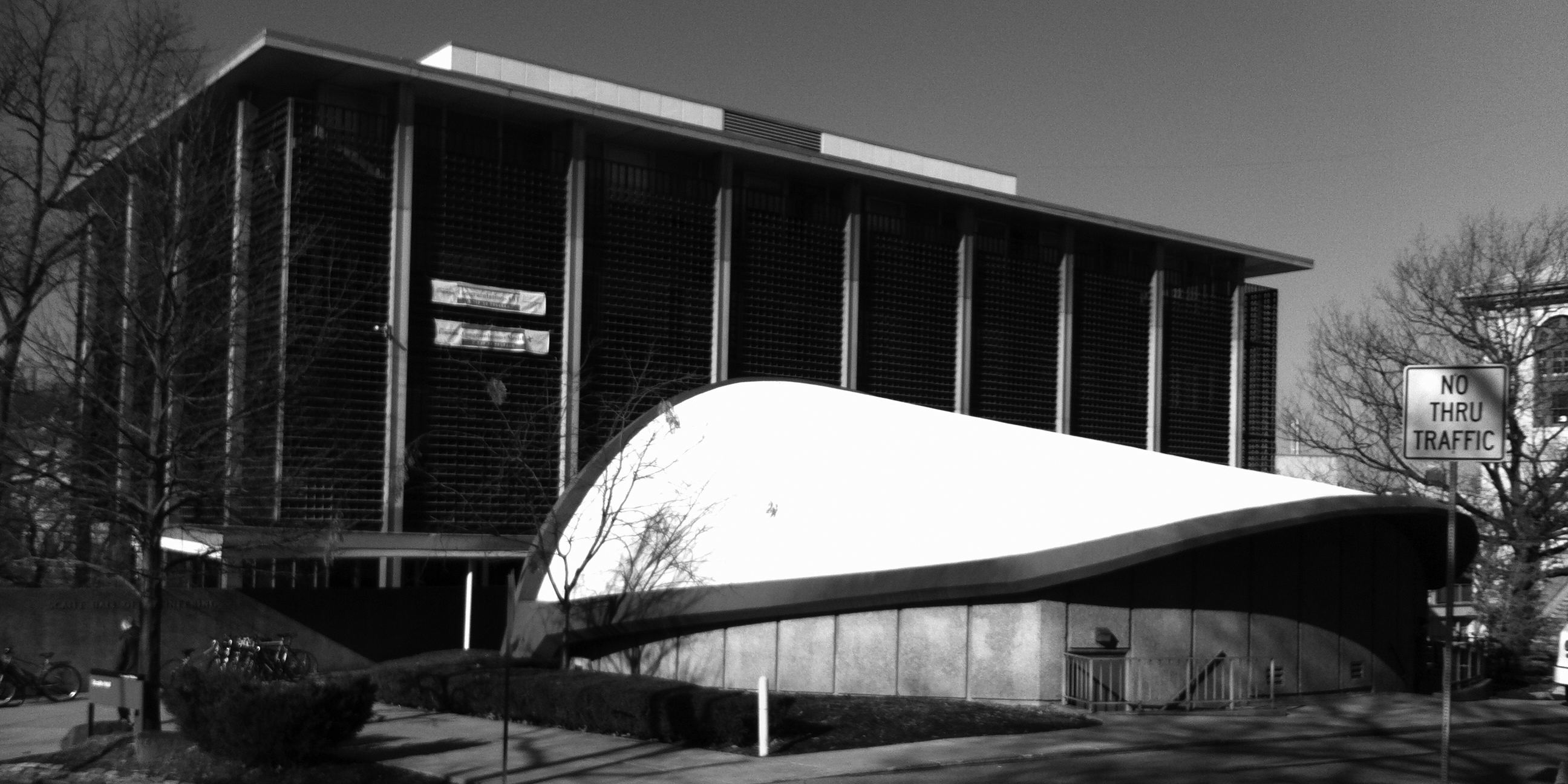 The area is within the 2009 IECC's Climate Zone 5A. On average, the warmest month of the year in Pittsburgh is July with a 24-hour average of 72.6 °F (22.6 °C) and the coldest month is January with a 24-hour average of 28.4 °F (−2.0 °C). Summers are often humid while spring and fall are mild. It is a heating dominated climate with 5829 annual heating degree days (65) and 726 annual cooling degree days (65) (Source: NOAA).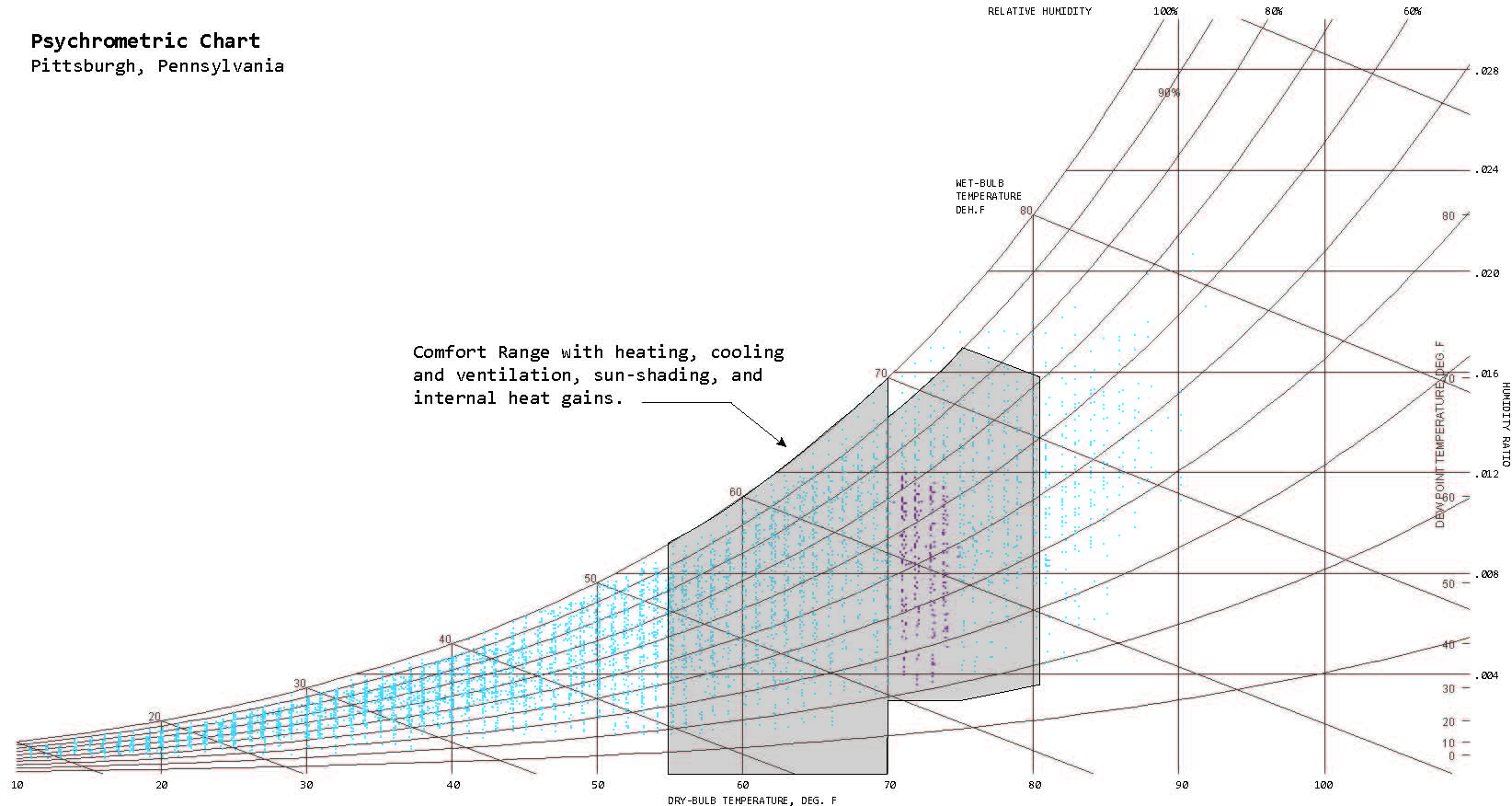 Building Controls and Diagnostics - Carnegie Mellon University, 2014
Katrini - Kolosky - Ranttila