The Engineering Honor Society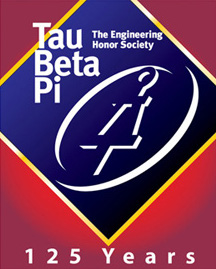 Tau Beta Pi (TBP) is the sole engineering honor society encompassing the entire engineering profession. Founded at Lehigh University in 1885, it is the oldest engineering honor society and second oldest collegiate honor society in the United States. The members of TBP demonstrate exceptional academic abilities and professionalism in the realm of engineering. These qualities mesh with the ideals of successful companies, making TBP members sought-after candidates.
The respect and integrity of TBP is upheld by 238 collegiate chapters, 16 active alumnus chapters, and over half a million initiated members.
Distinguishable members include Buzz Aldrin (mechanical engineering), Jeff Bezos(electrical engineering) Linus Pauling (chemical engineering), and many others.
More information