Joanlin chewing with her mouth closed [good manners!] and laughing...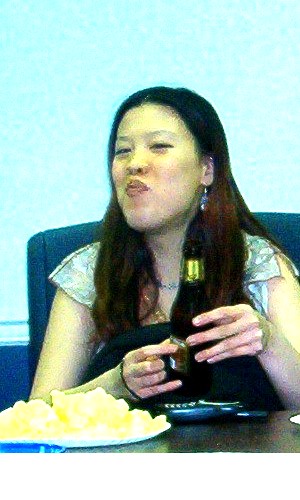 Joanlin and Markques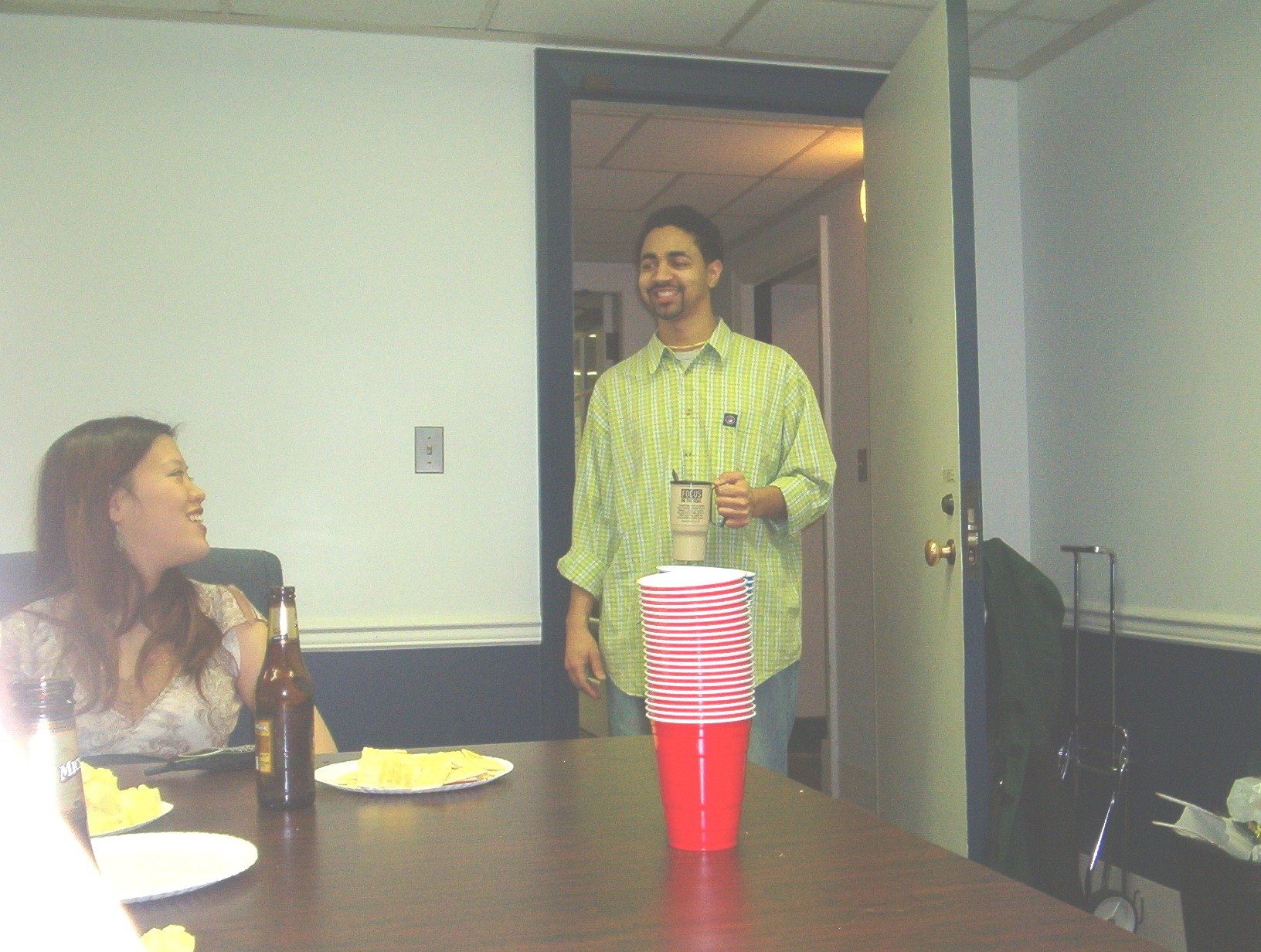 Joanlin and Mike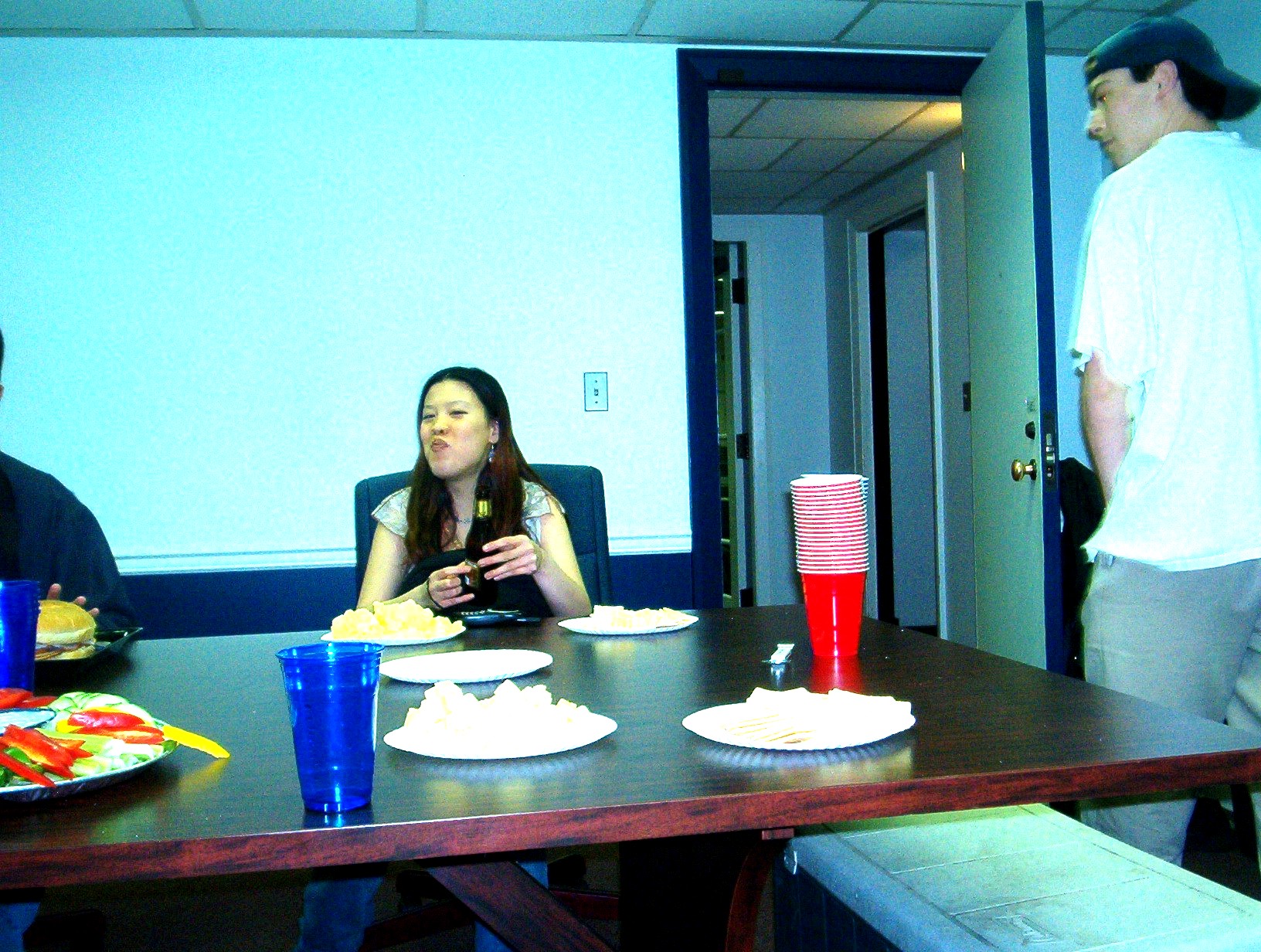 Shawn shows up, in search of sustenance to fuel completion of pesky term paper in another class...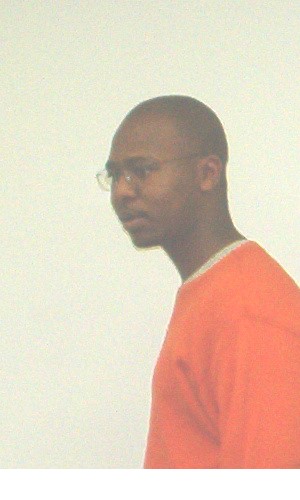 Katherine, chief apologist for Mayor Murphy's fiscal indiscretions shows up but not in power blue suit...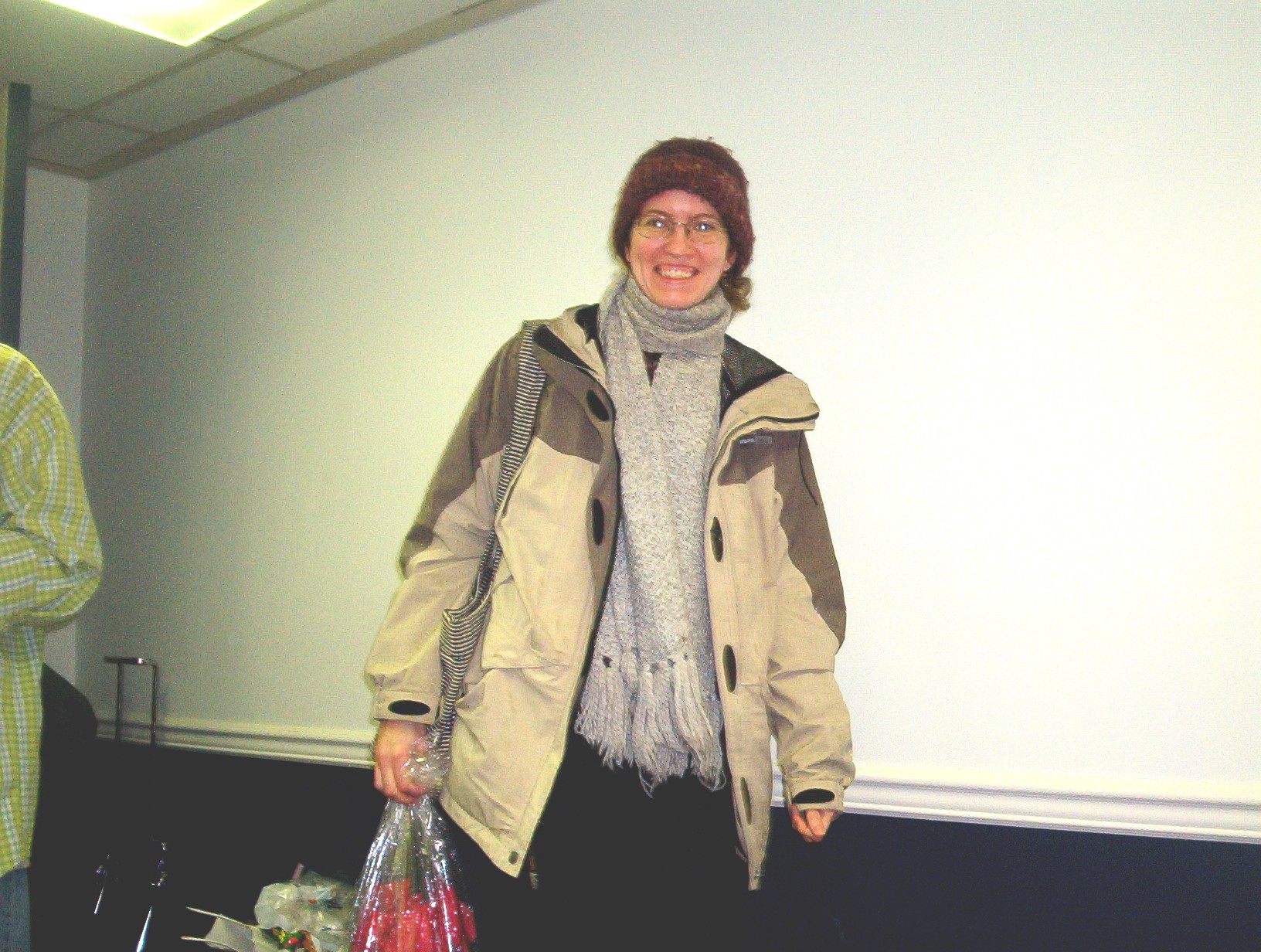 Markques has arrived! Starting with coffee, he moves on to Michelob...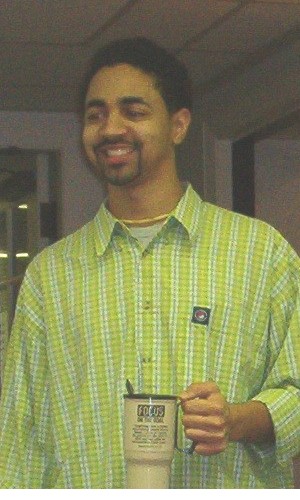 [from left to right]Markques, Dave H., Poonsri and Mike survey the spread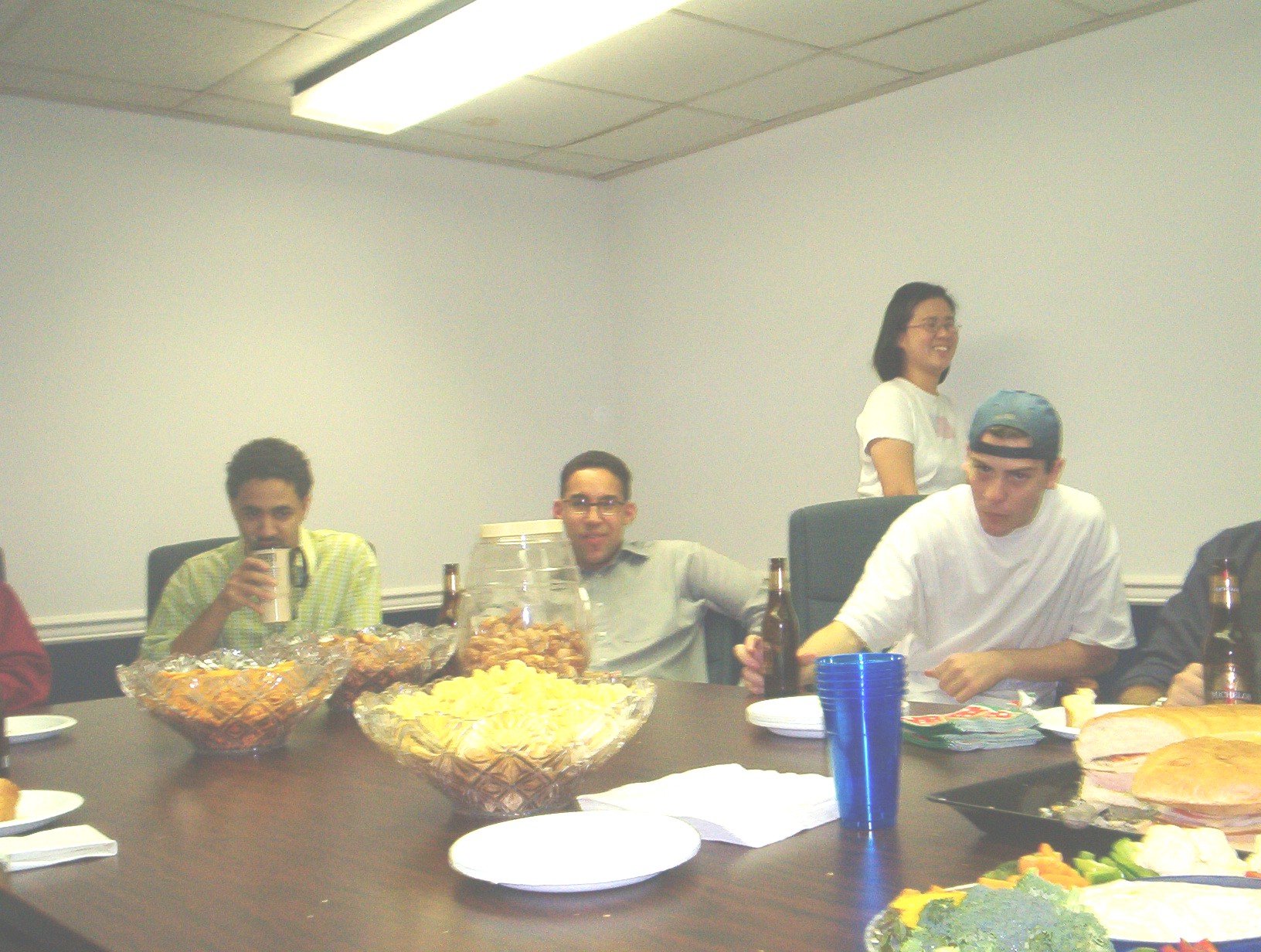 Mike, Manos, and Joanlin eye the food, notice the gourmet vegetable tray personally created by Mrs. Strauss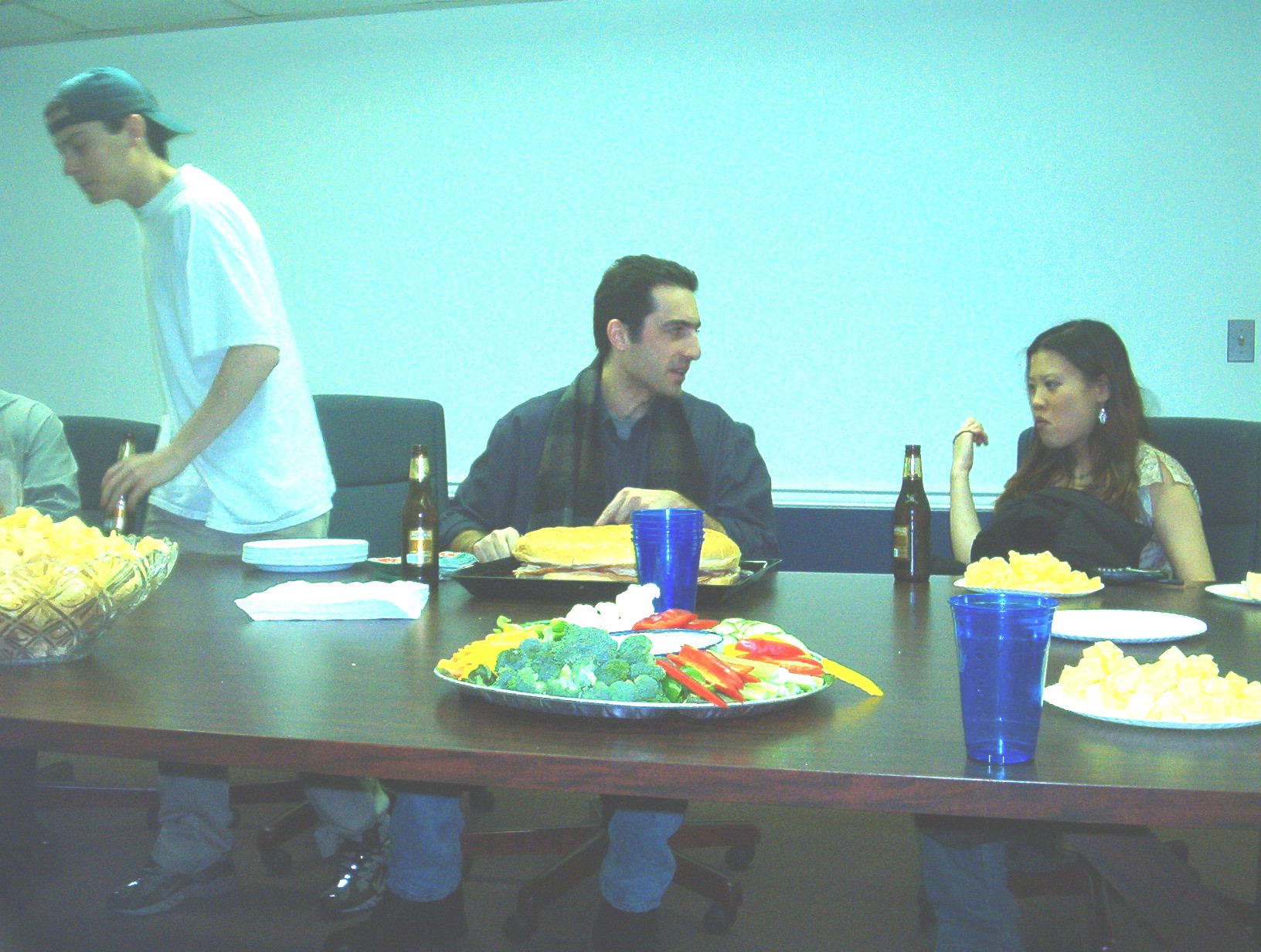 Stephanie gets caught by the camera, flashes a smile ...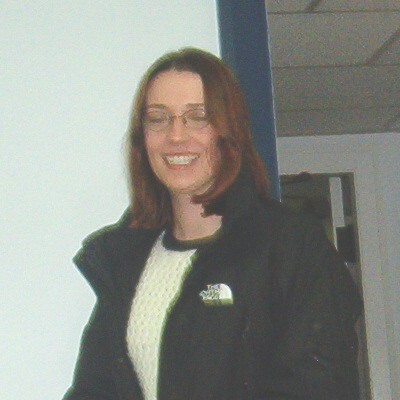 More of Mike, Manos, and Joanlin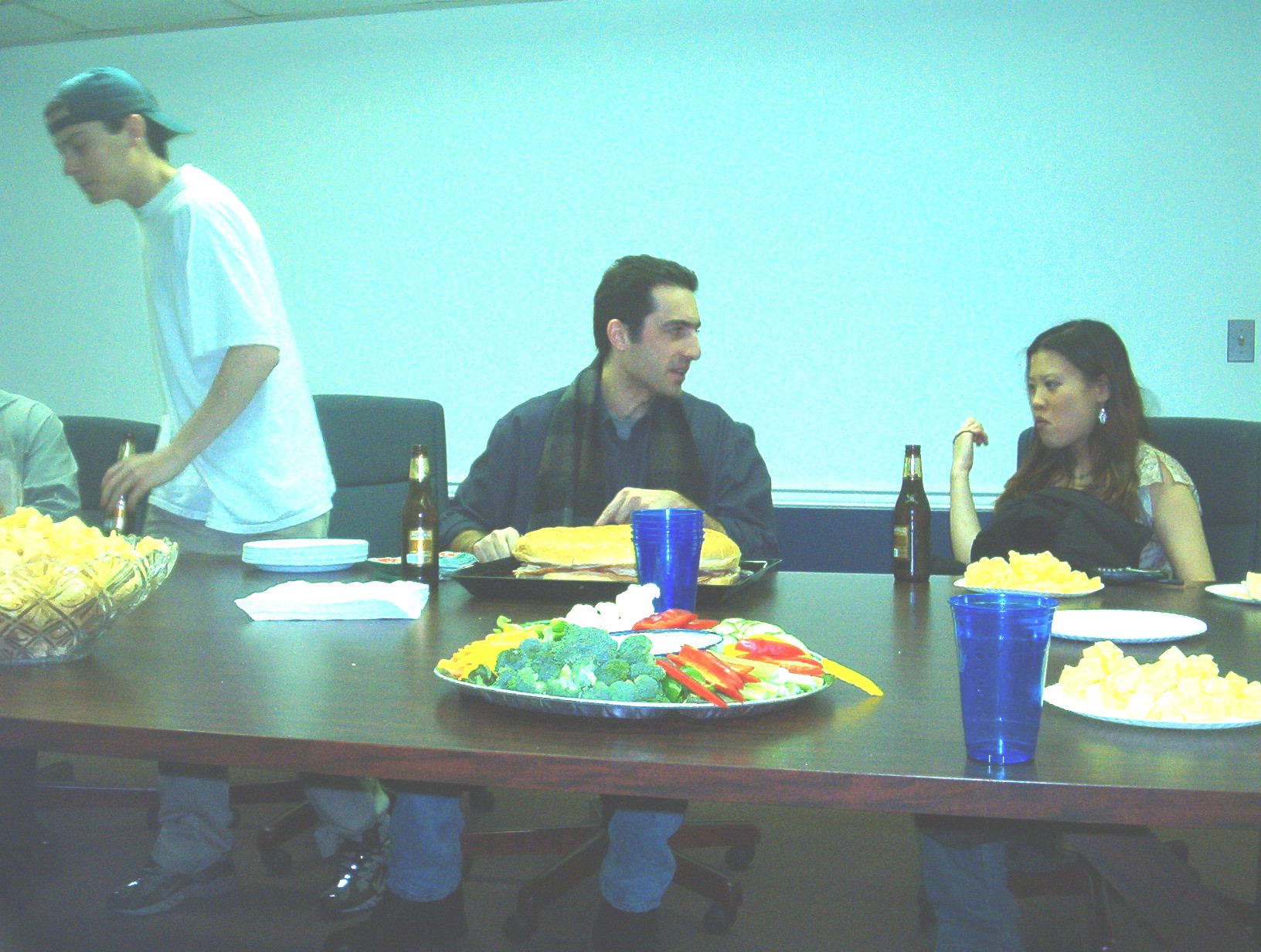 Amy waltzes in, wondering what this will be like...blinded by the flash, she closes her eyes...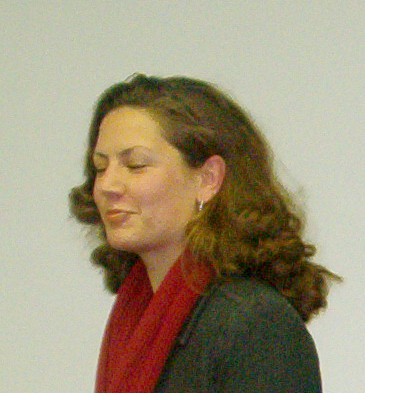 Poonsri is happy to see Yasuhito. They too are in search of food and drink to enable them to finish that pesky term paper...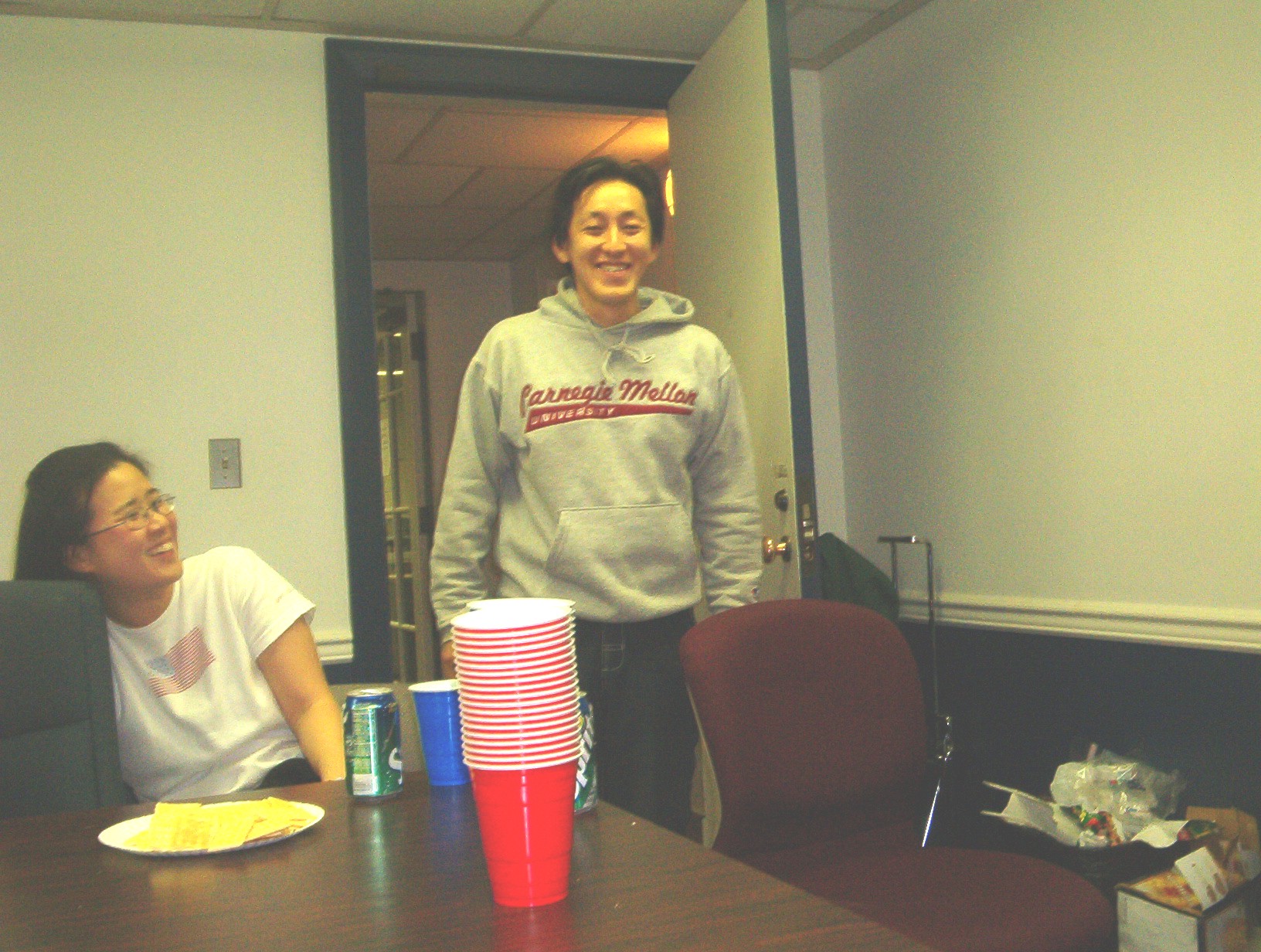 Scenes from Typical End of Semester Bash 2000 ---Carlos, Caroline,Kim, Bob, and Pedro pose for a snapshot: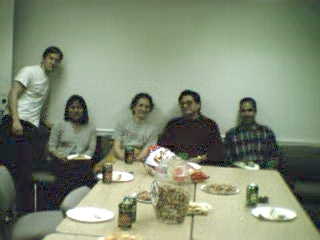 Bank of CMU Treasurer Heidi Marie Watt enjoys a cool one at End of Semester Bash: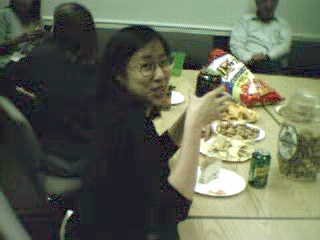 Sherae Daniel gets the giggles at End of Semester Bash: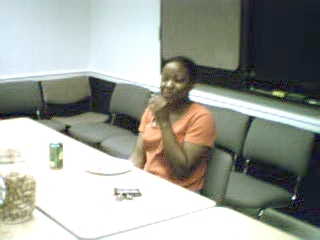 "I originally had my doubts, and the first six weeks didn't make any sense to me. The first exam floored me, and I swear Professor Strauss spoke in tongues most of the time. But something happened after I started attending class and reading the textbook that is difficult to express. Things changed, and I actually enjoyed coming to class." Heinz 1995 Alumn.
"Professor Strauss asked that we subscribe to the Wall Street Journal; at the outset I couldn't figure out why he wanted us to read the newspaper and talk about financial matters in class. I'm from Pittsburgh and had been a generally satisfied reader of the Pittsburgh Post-Gazette, one of America's Great Newspapers. But after reading the Wall Street Journal, I started learning about not only what was really going in Pittsburgh, but also in the bond market, the stock market, about interest rates and government finance. Things started making sense. Last year I started day-trading on the New York Stock exchange and made $7.5 million dollars in six weeks. Much of my skill in day-trading I attribute to what I learned in public finance." Heinz 1987 Alumn.
"Before I took Public Finance, I was lonely and had difficulty meeting people. Professor Strauss constantly called on me in class, especially when I cut and wasn't there. That got me thinking. I realized that the only way to be more outgoing and answer questions in class was to attend. Now, I have no trouble meeting people, and am filled with self-confidence." Heinz 1996 Alumn.
"I really like taking Professor Strauss' examinations because he always gives each of us a high quality cookie after
we take the exam and fill out the course evaluation form. No other CMU faculty member is so thoughtful!" Heinz 1997 Alumnae.
"After graduating college I worked for three years and developed a sleep disorder. I was diagnosed by doctors at the Mayo Clinic as having chronic insomnia. I was unable to fall asleep and was therefore exhausted at my job. The doctors prescribed reading an economics textbook such as Nicholson's Microeconomics as a way to fall asleep. It worked. To advance my career I went to the Heinz School, but found that the cure for my insomnia became my undoing when I took economics or statistics classes. But when I took Public Finance, I found that reading that textbook kept me awake and alert, and allowed me to sleep soundly after doing all my homework! I keep my Public Finance textbook under my pillow now and read it every night, 12 years after graduation!" Heinz 1987 Allumn.
"When I interviewed at the GAO, their questions were right out of Professor Strauss' examinations. I could not have been better prepared for entry into the federal government." Heinz 1999 Alumn.