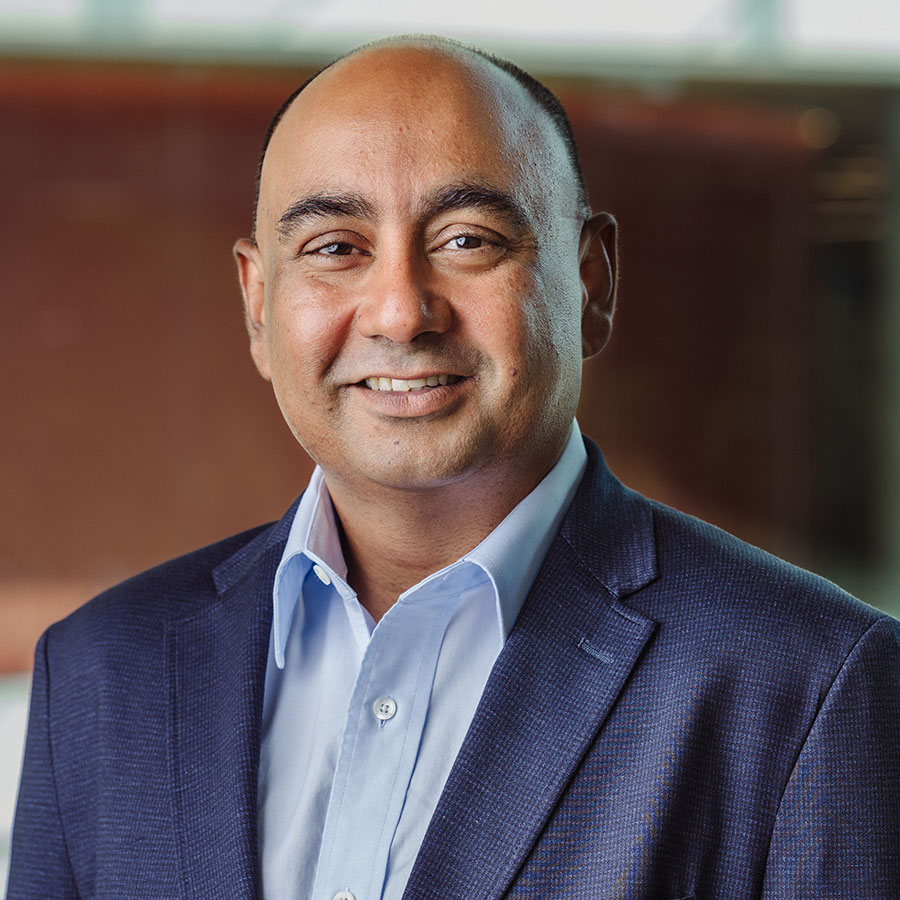 Param Vir Singh is Carnegie Bosch Professor of Business Technologies and Marketing, and Director of PNC Center for Financial Services Innovation at the David A Tepper School of Business, Carnegie Mellon University. He is the youngest recipient of the prestigious INFORMS Information Systems Society Distinguished Fellow award.
Professor Singh's recent research focuses on artificial intelligence, machine learning and their implications to businesses and society. He has quantified the economic value of unstructured data (including text and images) combining deep learning and econometric methods in a number of settings. His studies on algorithmic bias, transparency and interpretability study these issues from an economic perspective. He is combining methods from structural econometric analysis and machine learning to develop economic aware ML algorithms.
He is Associate editor for Management Science (2015- ) and senior editor for Information Systems Research (2018- ). He has served as the co-chair for the Conference of Information Systems and Technology, 2012, the Workshop on Information Systems and Economics, 2012, and the first and second Workshops on Structural Modeling Applications of Research on Technology (2014-15). He has served as the Information Systems Society cluster chair for the Informs Annual Meeting, 2011 and 2015, as an Associate Editor for Information Systems Research (2013-2018) and the International Conference on Information Systems (2011-14), as program committee member for Conference on Information Systems and Technology (2009, 2010, 2011) and ACM Conference on Electronic Commerce 2009, and as session chair for CORS-Informs 2009, and Informs Annual Meeting 2009. Profressor Singh was the first recipient of Information System Society's Sandra Slaughter early career award. Professor Singh holds a PhD in Business Administration from the Foster School of Business. His research has appeared in leading business journals such as Management Science, Marketing Science, Information Systems Research, Organization Science, and Management Information Systems Quarterly.
Much of his work uses big data sources to provide a fine grained and rich analysis. To deal with and benefit from the volume and variety of data, for methodology Professor Singh employs a variety of skills including structural models, machine learning, text mining, social networks, Bayesian methods and reduced form analysis. Professor Singh is an early proponent for the use of structural modeling methods to answer policy and system design questions in the field of Information Systems.
Professor Singh's doctoiral students have placed at such prestigious universities as Harvard Business School, University of Michigan, University of Washington, New York University and others.
Prof Singh lives in Pittsburgh with his wife Kiranpreet Kaur, daughter Elin and son AD. His wife is a dentist in Fox Chapel Pittsburgh.