Hailed as heroes, feared as gods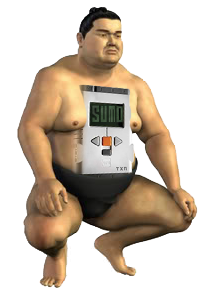 Neil Abcouwer (nabcouwe) Head
Valerie Gonzalez (vgonzale) Head
Melissa Mann (mlmann) Field
Sang Tian (sangt) Grade Sheet
Nico Zevallos (nzevallo) Webmaster
Spencer Krause (spencer.krause@gmail.com) Field
Brock Allen (jballen) Minion
Zane Hintzmann (zeh) Minion
Andrew Willig (awillig) Minion
Kevin Luo (kwluo) Minion
Mustapa Bilgen (mbilgen) Minion
Alex Munoz (abmunoz) Minion
Check yourself or wreck yourself
Ring

3.5' diameter circle, elevated 2 inches. 4 inch wide warning zone.

Matches

2 Robots enter. 1 advances. Tournament decides victor.
A match has 3 one-minute rounds. Win match: 1pt. Stalemate: 0.5pt. Best Score advances.

Robot Size

Height > 5" minimum
Length < 7.5" maximum
Width < 7.5" maximum

Must be this size at the beginning and end of match.

Robot Build:

Foreign objects are not allowed. Spare lego parts must be from nxt kit or lab. Borrowing/trading with other groups (with consent) is permissable.

Robot Entry:

All Robots must have stylized introduction show around 15 seconds long. Think WWE. Throwing chairs is not advisable. This can be a seperate program from sumo match program.