The bridesmaids, a virtual introduction...
I wanted you guys to get a sense of who the other bridesmaids were because you haven't all met yet. I apologize for any disagreement about the pictures I've chosen. I just used whatever I could find. If you have one you like better, just let me know and I'll change it!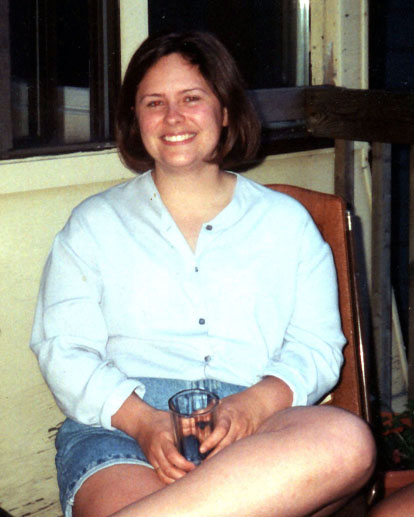 I've asked Liana Brown to be my Lady of Honour. She and I met during my third year of grad school at PSU (her first at PSU) and were roommates for three years. We also spent some time together in Holland where we were "real" ROOMmates! She's finshing up at PSU and hopes to move home to Canada soon. You can see Liana at her web page.
Erica Michael and I met during some of my most stressful years at Penn State, the first ones! As my more experienced office mate, she was who I turned to for help and guidance because she already knew the ropes. Now she's moved on and is teaching at Bryn Mawr but will be returning to Pittsburgh soon!

Aimee Racicot and I met when we traveled to Mexico together for the first time. She's now teaching English in Mozambique, but will be back in time for the wedding!

And now, my sisters...

Mandy DeBurro and I met a LONG time ago and officially became sisters when her dad married my mom in 1987. And I just had the honor to be in her wedding in October of 1999. She's now living and working in the Boston area with most of the rest of my family.

Erika Gulezian (Mandy's sister) and I also met long ago and have been sisters since '87. She graduated from American University (see picture) and is now attending law school at Suffolk University in Boston.

Last but certainly not least, is my other sister Marissa Tomkins. Marissa and I met a long time ago also, and she and I became sisters when her mom married my dad in 1995. Marissa is attending Northeastern University in Boston. Marissa is a computer whiz and has created a bridesmaid page for us with some dresses she found appealing for one reason or another (see notes).

Caitlin Gangi is my mother's cousin's daughter, which I think makes us second cousins once-removed! She is carrying on a tradition by being my junior bridesmaid because my mother was in her grandparents' wedding, and I was in her parents' wedding!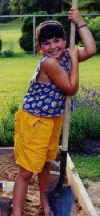 Hannah Dolan Brock is our flower girl. She was Pete's neighbor at Penn State and I was lucky enough to spend time watching her and her brother. She is an expert flower girl as she has been one several times before!