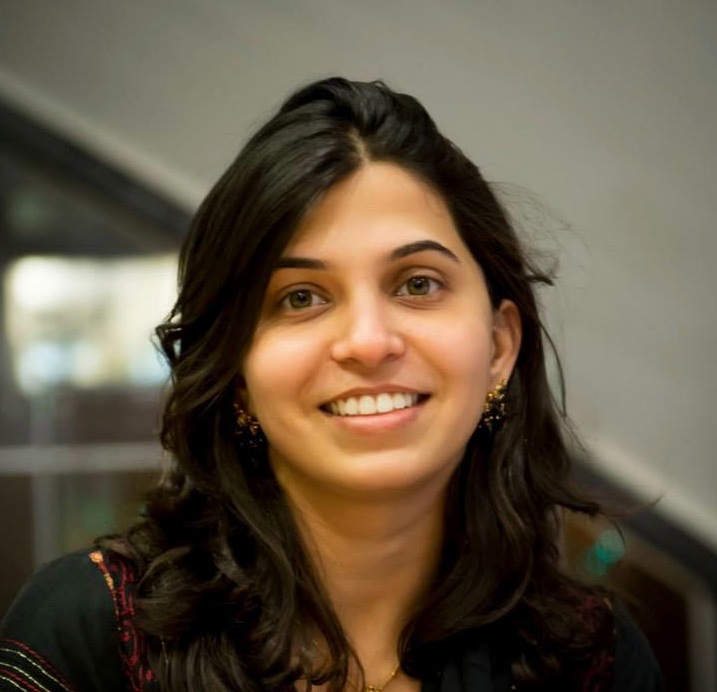 Assistant Professor
ECE Dept, Carnegie Mellon University
Email: firstname + j [AT] cmu.edu
Office: CIC 4119
CV
Google Scholar
About Me
I am interested in stochastic modeling and analysis that provides sharp insights into the design of cloud and machine learning infrastructure. My group is currently focusing on the following directions:
Distributed Machine Learning
Erasure Coding for Large-scale Parallel Computing
Multi-armed Bandits and Bayesian Optimization
My research group is affiliated with the Parallel Data Lab (PDL) at Carnegie Mellon University. Before joining CMU in Fall 2017, I was a Research Staff Member at the IBM T. J. Watson Research Center. I completed my Ph.D. from MIT EECS in 2016 and received my B.Tech and M. Tech in Electrical Engineering from IIT Bombay in 2010.
Note to prospective students:
I apologize in advance for not being able to respond to inquiries about open research positions. If you would like to join our group, please apply to CMU ECE and write my name in the list of faculty that you are interested in working with. I will make sure to review your application.
Recent News
Sept 2021: New post-doc Pranay Sharma joins the group, after graduating from Syracuse University.



Aug 2021: We are incredibly excited to join the new NSF AI-EDGE Institute led by Ohio State University. See CMU news articles by ECE , CIT, MLD, and SCS



July 2021: Rudy Chin defends his PhD thesis. Congratulations, Dr. Chin!



May 2021: We appreciate NSF's generous support via the NSF Medium Award, in collaboration with UT Austin



Jan 2021: A big thanks to NSF for their support via the NSF CAREER Award.



Sept 2020: Divyansh Jhunjhunwala, who interned with us in summer 2019, joins us as a PhD student



Aug 2020: Our paper on Probabilistic Neighbourhood Component Analysis led by Ankur Mallick and in collaboration with Bhavya Kailkhura at Lawrence Livermore National Lab featured on Andrew Ng's weekly digest on highlights of deep learning research.



June 2020: Our paper on Rateless Coded Computing led by Ankur Mallick receives the Best Paper Award at ACM SIGMETRICS 2020. Congratulations!



Dec 2019: Jianyu Wang receives the Distinguished Student Paper Award at the NeurIPS Federated Learning workshop for our paper MATCHA. Congratulations!



Dec 2019: Samarth Gupta receives the David H. Barakat and LaVerne Owen-Barakat CIT Dean's Fellowship. Congratulations!



Sept 2019: Two new students Yae Jee Cho and Tuhinangshu Choudhury join the research group.



July 2019: Publicity Chair for Systems and ML 2020. Please consider submitting your latest work at the intersection of systems and machine learning.



June 2019: Co-organizing an ICML 2019 Workshop on Coding Theory for Large-scale ML. Please consider submitting your latest work!



May 2019: Ankur Mallick and Jianyu Wang win the Qualcomm Innovation Fellowship 2019. Congratulations! See here for the ECE news story



Apr 2019: Received a Scott Energy Institute Seed Grant. Thanks for the support!
See here for the ECE news story



Apr 2019: Jianyu Wang presents our Adacomm paper at SysML 2019. Watch his talk here



Mar 2019: Received the NSF CRII Award. Many thanks to NSF for the support!



Feb 2019: Gave a talk on Distributed Machine Learning on the Shannon Youtube Channel.



Dec 2018: Co-organizing a workshop on Scalable Deep Learning at IPDPS 2019. Please consider submitting your latest work!



Sept 2018: Samarth Gupta receives the 2018-19 CyLab presidential fellowship. Congratulations!



Aug 2018: Serving on the TPC of ACM MobiHoc 2019. Please consider submitting your latest work!



July 2018: Serving on the TPC of SysML 2019, and the DiDL workshop at MIDDLEWARE. Please consider submitting your latest work on systems for large-scale machine learning.



June 2018: Received the 2018 IBM Faculty Award. Many thanks to IBM for the support!



May 2018: Received the Berkman Faculty Development Grant. See the ECE Feature story.



May 2018: Invited Tech talk on Fast Distributed Machine Learning at Google Pittsburgh



Apr 2018: Sanghamitra presented our distributed SGD paper at AISTATS 2018. This work was done during her summer internship at IBM Research



Mar 2018: Invited talk on Fast Distributed Machine Learning at Georgia Tech



Mar 2018: Gave a three-lecture series on modern coding theory at Clemson University



Feb 2018: Invited talk at the Information Theory and Applications Workshop (ITA) at UCSD