Some pictures from my trip to Morocco in February 2001

Ait Ben-Haddou (might look familiar if you saw Gladiator)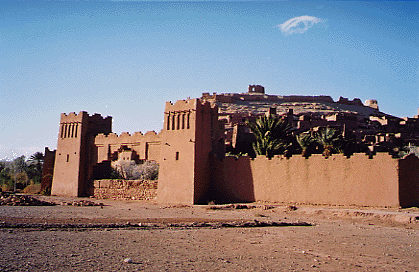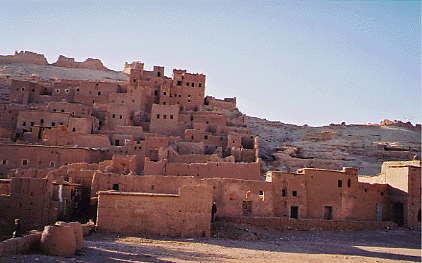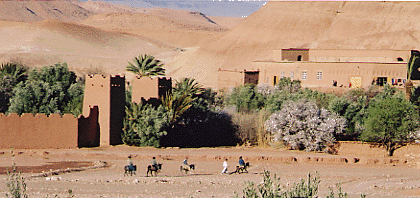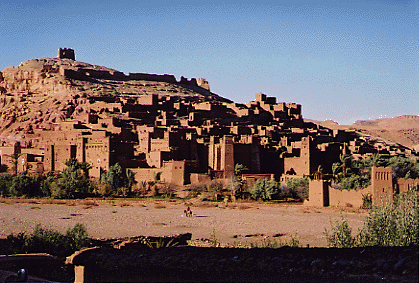 Karen bargaining for a rug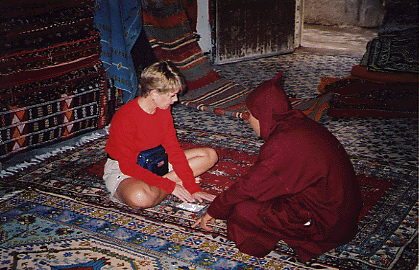 In the Sahara...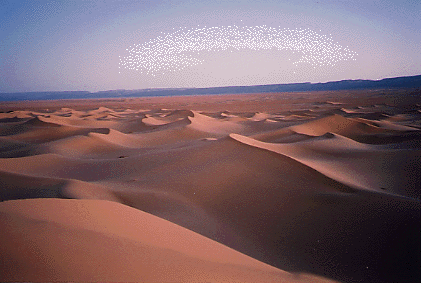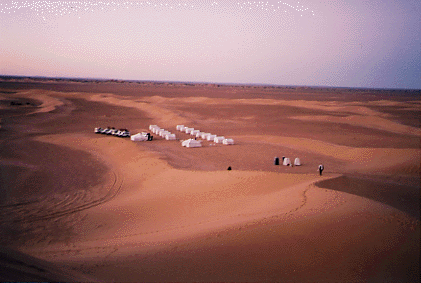 A Bedouin camp at dawn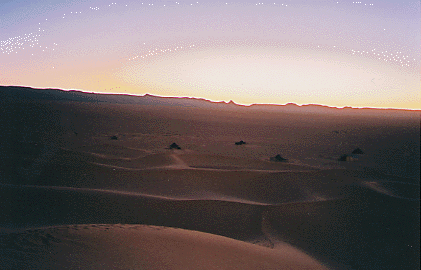 Camels everywhere!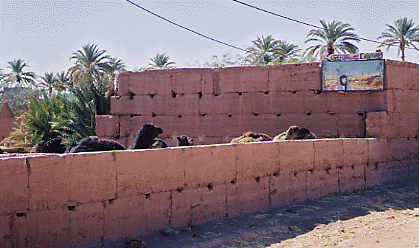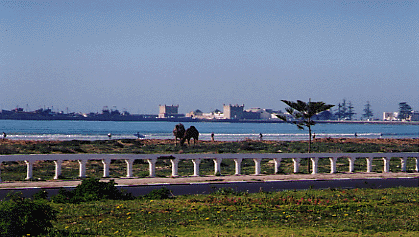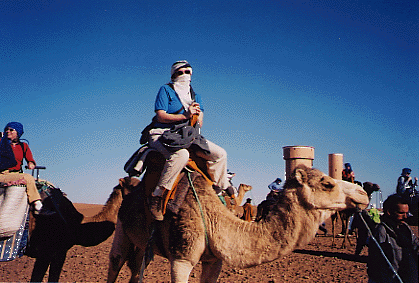 Camels used to the the only way to get to Timbuktu (it took a little longer then)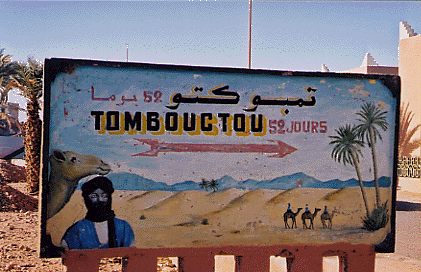 Here's a nice place we stopped for lunch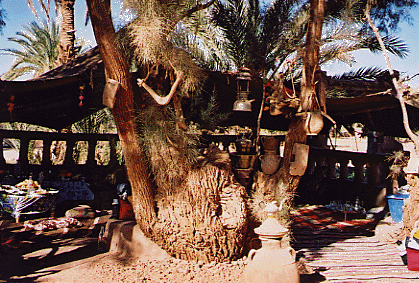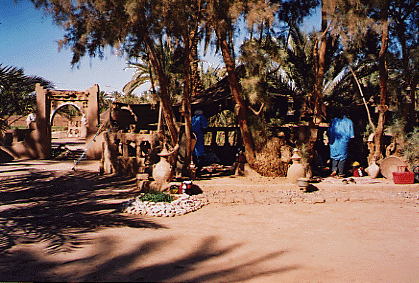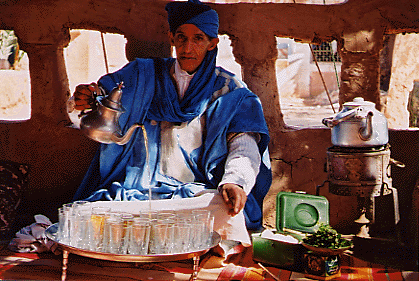 At the main square in Marrakesh (Djmaa el Fna)...
This woman told my fortune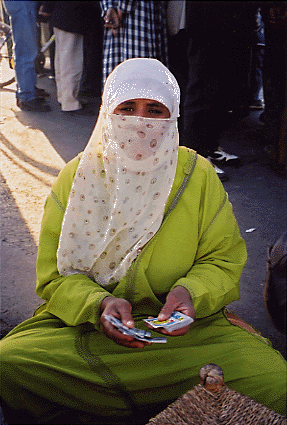 This couple is getting marriage counseling (which is apparently the same thing as fortune telling)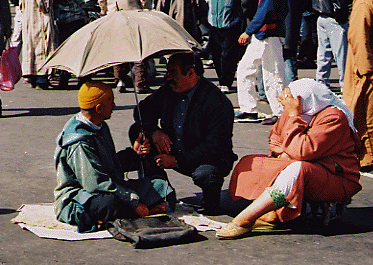 I wasn't really sure what this hawk was supposed to do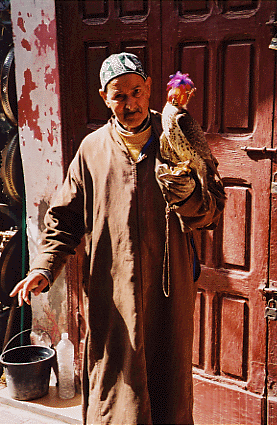 ... nor this monkey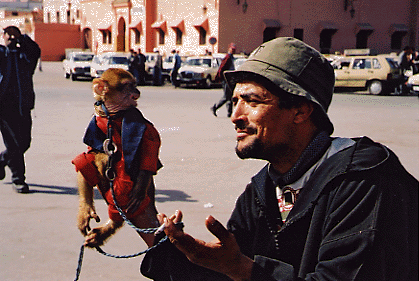 Here's a shop in the souk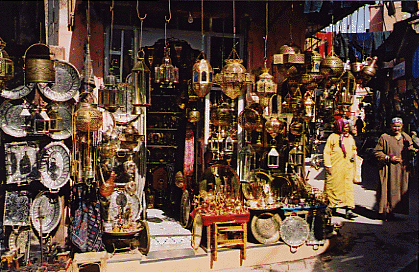 Other things...