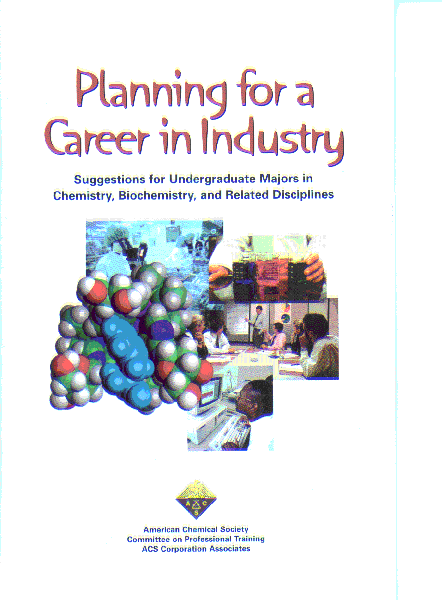 ---



What shall I major in? What will I do after graduation? Should I go to graduate or professional school, or is it time now to begin my career? If I plan further study, should I do so immediately, or can I work for a while? This brochure assumes that you have chosen a major in chemistry or biochemistry and are thinking seriously of getting a job in industry after graduation. It is meant to help you use your undergraduate years to prepare effectively for a career in chemistry or in a related discipline. A companion brochure, Planning for Graduate Work in Chemistry," may be consulted if you are considering further study.
As an undergraduate student studying chemistry, you are aware of the broad scope of the contemporary chemical sciences, including such areas as materials science, polymers, biochemistry and molecular biology, biotechnology, environmental chemistry, and pharmaceutical and medicinal chemistry, as well as the more traditional subdisciplines of organic, inorganic, physical, and analytical chemistry. Within any of these areas, building upon your background and interests, there are challenging and rewarding careers that you can pursue with a bachelor's-level (B.A. or B.S.) chemistry degree. This brochure is intended to give you some ideas about this range of career possibilities, to make suggestions about what you should be doing now to prepare for your career, and to point out some of the many resources that are available to help you decide and plan.
A background in chemistry is a powerful springboard to launch you into your career. Chemistry is the central science. It connects on one side with physics and mathematics, on another with earth and environmental sciences, and on still another with biology and medicine. A person with a bachelor's level education in chemistry is prepared to assume a wide variety of positions in industry, education, or public service. It is obvious that a chemistry back ground is important if you plan to work in the chemical industry or to teach chemistry. It may be less obvious that a significant knowledge of chemistry is often required in professions such as molecular biology and biotechnology, hazardous waste management, art conservation, and forensic science. Many bachelor's-level chemistry graduates begin their careers working "at the bench in a laboratory or in quality or process control in the factory. However, their background can make them strong candidates to move into sales, marketing, or management. In addition, an undergraduate chemistry degree may be effectively combined with advanced work in other fields, leading, for example, into work in the patent field (possibly with a law degree) or into higher management (sometimes with an M.B.A.).
It is often observed that today's graduate, unlike the graduate of a generation ago, should anticipate not a single position with one employer or in one industry, but rather many careers. You will be well prepared for this future if, in your college years, you take advantage of the opportunity to become broadly educated, to learn to be flexible and to work on a team, and to be a creative problem solver. Knowledge and skills gained in your college courses may be directly applicable in your first job, but science and technology change at a rapid pace. You will keep up and stay ahead if you graduate with the skills and self-discipline to pursue a lifetime of learning.
In 1993, the ACS Committee on Professional Training (CPT) and the ACS Committee on Corporation Associates (CCA) held a roundtable discussion on undergraduate training for careers in chemistry. The major conclusions are in the following advice for chemistry students planning for a career in industry.
In addition to obtaining a strong background in the core subdisciplines of chemistry, experience in the following areas is highly valued:

undergraduate research
team problem solving
oral and written communication
safety, environment, and business
Other studies have drawn similar conclusions and have also emphasized leadership skills, strong interpersonal skills, flexibility, and initiative.
Many predict a growing role for chemistry as we confront the major issues facing the world in the 21st century: providing energy, responding to regulation, protecting the environment, improving health, and feeding the world. This is an exciting time to be planning for your career.

What kind of careers will be available to you when you graduate with a bachelor's degree in chemistry? The answer depends on many factors, including your specific interests and where you hope to work. If you wish to work in the region near your college or university, the career services office at your institution should be an excellent source of information. But think broadly: while a local specialty chemicals plant is an obvious possibility, you should consider others as well.
Below is a partial list of industries that employ chemists in many different roles:

CHEMICAL MANUFACTURING

| | |
| --- | --- |
| Agricultural chemicals and pesticides | Metals/Ceramics |
| Biotechnology | Paper/Moldings/Extrudates |
| Electronic | Petroleum and petrochemicals |
| Fibers/Textiles/Films | Pharmaceuticals |
| Materials | Polymers |
| | Specialty chemicals |
CHEMICALLY ENABLED MANUFACTURING

| | |
| --- | --- |
| Aerospace | Computers |
| Appliances | Communications |
| Automotive | Sporting goods & many more |

CHEMICAL TESTING/ANALYSIS

| | |
| --- | --- |
| Archaeology/Anthropology | Environmental testing |
| Art conservation | Forensics |
| Clinical/Diagnostic testing | Waste analysis and treatment |
| Environmental remediation | |

FOOD, PERSONAL, AND CONSUMER PRODUCTS

| | |
| --- | --- |
| Cosmetics and fragrances | Paints, pigments, dyes, inks |
| Food manufacture | Soaps and detergents |
| Packaging | |

CHEMICAL EXPERTISE RELEVANT SECTORS

| | |
| --- | --- |
| Education | Publication (press, information) |
| Law (patent, liability) | Public service |
| National defense | |

Chemists in these industries perform many different tasks. Many work in research and development in laboratories, pilot plants, and factories. Others are active in quite different roles, including consulting, financial analysis, sales and marketing, systems/operations research, and management.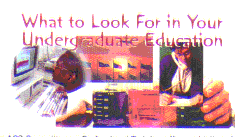 The ACS Committee on Professional Training offers guidelines for undergraduate degrees in chemistry. If your school is on the ACS-approved list, it offers a certified degree in chemistry and may also offer a certified degree in a chemistry-related area, such as biochemistry, materials, or polymer chemistry.
Some employers look for graduates with ACS-certified degrees, and some offer a greater salary to these candidates. Consult your department about the course of study that leads to certification. Whether your degree is ACS certified or not, it is important to have a solid foundation, including laboratory experience, in all the subdisciplines of chemistry (organic, inorganic, physical, analytical, and biochemistry). Prospective employers will pay close attention to your background. They will look at your college work in terms of training in particular subject areas and in the broader skills of oral and written communication. Work in industry is seldom solitary: employers want workers who can contribute to solving complex problems while working and communicating effectively in teams.
Depending on your college or university, there may be some flexibility in your choice of chemistry courses. Polymers play a huge role in many areas of the chemical industry, so courses in polymer chemistry are often a plus. Industry uses computers in many ways, and computer modeling will no doubt play an ever-increasing role. You should take advantage of opportunities to gain skills in this area. The pharmaceutical industry, which offers many employment opportunities, is interested in graduates with backgrounds, including laboratory experience, in organic chemistry, biochemistry, and experience in molecular biology.
Using your undergraduate years to plan effectively for a career includes thinking about courses outside your major field of study, too. Do you write clearly and concisely? If not, be sure to take courses that will help you do so. Keep at it; no one learns to write well in one semester. A brilliant idea is use less if it cannot be communicated to others. Oral communication is equally important. If English is not your native language, and you wish to work for a company where English is used, how are your oral skills? If you are interested in international business, what about foreign language skills? Even if you don't have time to study a language thoroughly, learning about other cultures can be important if you will be working internationally. Studying abroad for a term can be an exciting way to learn! If you think that you might be interested in sales or management, are there courses in economics, public speaking, finance, or marketing that would be appropriate? Some schools offer courses in business: check these out. Many practicing chemists will tell you to take as much mathematics as possible: have you taken enough? A solid foundation in statistics is useful in many fields. Any chemistry graduate today will have some computer skills, but are you interested in an area where some knowledge of computer science would be important? Clearly, no one can follow all the suggestions above; that is why it is important to try to plan ahead for the path you hope to follow.
Co-op and industrial internships are a superb way to learn about and prepare for a career in industry. If your institution does not have an established program, work with the career office to explore possibilities. An industrial internship helps you clarify your career direction and makes you a more attractive candidate to potential employers.
Undergraduate research is often promoted as an attractive option for students who plan to attend graduate school. Less well known is the fact that industrial employers are also attracted to applicants who have done research.
Research experience demonstrates that you have developed your problem solving skills, that you have learned to work independently and with perseverance on a complex project, and that you have learned firsthand that progress often is the result of considerable trial and error. A well-designed research experience includes the opportunity to present your work to others, both orally and in writing. If there is an option to do research at your school, consider it. Keep in mind that today there are many opportunities for undergraduates to do research outside their college or university. Look for summer research pro grams at other colleges and universities. Many are funded by the National Science Foundation (NSF), and many more are sponsored by local institutions. Most of these research programs offer pay, and some offer academic credit. The details are obviously different for each program.
Finding a research position or internship, either for a summer or during the school year, is good practice in itself. You may gain experience in how to pre pare a resume, how to write an application letter, and how to interview for a position. Also worth learning is that to find a satisfying job, you must apply for many and probably experiment with a few.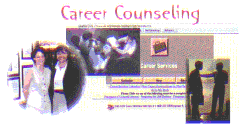 With such a huge range of possibilities, how do you decide what is best for you? It is wise to determine your personal strengths and match your abilities with your prospective career. Some fields require precise analytical thinking and attention to detail, while others require an ability to master a large body of facts and synthesize new ideas from them. Some jobs require manual dexterity and a fondness for working with things: "good hands"; others require excellent interpersonal skills: someone who enjoys meeting and talking with people. Choosing a career path involves many steps. Career counselors can help in assessing your abilities and matching them with possible careers. The career counseling office in your school probably has professionals who will offer testing and advice. You don't have to take their advice, but you may find that they make interesting suggestions that you might not have come up with on your own.
At many colleges and universities, there are career resources right in your major department. Many departments maintain bulletin boards and files with information about internships, undergraduate research opportunities, and job opportunities after college. If there is a Chemistry Club or an ACS Student Affiliates Chapter, they may take trips to visit local industries. (If not, have you thought of organizing such activities? You will probably find people in local industries eager to meet and talk to students, especially if the invitation comes from the students themselves.) Look also for notices about activities of the local section of the ACS. This is another way to learn about visits to local industry or about career nights, or to hear speakers from local industry. If you don't know where to look, just ask!
Did you know that the ACS is the largest professional organization in the world? The ACS offers a wide range of services to its members, including Student Affiliates. Career advice for undergraduates is available from the ACS through the Education Division and the Department of Career Services. Some of their printed materials are listed at the end of this brochure. Other information may be obtained by starting at the ACS home page on the World Wide Web (http://www.acs.org).

In this section, we offer a sample of jobs, challenges, and career environments you could encounter as a new chemistry graduate. The bibliography (not included here) points toward many more examples. The world is changing so fast that new opportunities are evolving right now that we cannot imagine.
Chemists work in industries ranging from huge multinational corporations to small entrepreneurial firms. In a survey of recent chemistry graduates conducted by the ACS, it was found that about 60% of bachelor's graduates entering the workforce took jobs in industry, and the rest of the graduates found jobs in schools, universities, and hospitals. About one-third of the industrial jobs were related to pharmaceuticals. About half of the new jobs were in smaller companies, those with 500 or fewer employees. About 15% of the jobs were found in larger companies, employers of more than 25,000. Such statistics, of course, vary from year to year.
An entry-level B.A. or B.S. chemist may analyze and test products, work in technical sales or service, work to streamline processes for efficiency or cost savings, or assist senior chemists in research and development projects. In a larger firm, an employee may be assigned to a particular area such as quality control or safety and health, while in a smaller firm one person may work in several areas. Some large corporations offer extensive formal training to their entry-level chemists; others, both large and small, assign new employees to the bench right away, expecting them to learn as they go. It is not uncommon to work on a small part of a large project. You might be called upon to become the in-house expert on a particular piece of equipment. In time, your employer might encourage you to obtain additional formal schooling; many employers will pay the tuition. Every chemical processor today, whether a large petrochemical plant or a small specialty chemical supplier, engages in extensive quality control. Success in a highly competitive international market depends on maintaining a high-quality product. Even highly automated industries must maintain a good sized staff of quality control chemists who are well versed in modern instrumental techniques, able to develop and understand increasingly complex standards, and have the skill to assess the statistical reliability of data and to design experiments to improve the validity of data. Another sector in industry that employs a growing number of chemists is termed industrial hygiene or environmental health and safety or occupational health and safety. Its responsibility is to the employees in the plant and to the general public. Workers in the field must know and understand the applicable government regulations, for example, those from the federal Occupational Health and Safety Administration (OSHA) or from federal and state environmental protection agencies. They review procedures and assess their safety. They must be knowledgeable in toxicology and, when biohazards are present, epidemiology. Documents and procedures must have detailed information that is understandable to its readers. Preparing these requires chemical knowledge combined with excellent writing skills. Many chemists are active in sales and marketing. They gain familiarity with a product line and, as part of their job in sales, they become a valuable resource to the customer. On the basis of their experience with individual customers, they can identify potential areas for growth and contribute to the development and marketing of new product lines.
SELECTED EXAMPLES OF SOME SPECIFIC POSITIONS

A quality control chemist, working for a mid-sized specialty chemicals company, tests incoming materials, process streams, and final products. Testing returned materials as well as providing technical service in solving customer problems is also part of his responsibility. With a B.S. in chemistry, he has also received training on specific equipment from instrument vendors, as well as on-the-job training in statistical quality control methodology.
A research chemist at a large international corporation works with lubricants for the mining and milling industry. He performs a wide range of physical and chemical tests, including atomic absorption and infrared and ultraviolet-visible spectroscopy. He is involved in formulating products to meet the special needs of a particular customer. He also is available to give technical support to the sales force for customer questions.
A sales representative works for a small chemical supply house. She calls on customers, including local universities and small companies, to learn of their specific needs and sell her company's products. Her customers ask about products that do not seem to be performing as expected or about reagents they might need for a new application. She uses as a sales tool a product bulletin prepared by a laboratory chemist with company-specific writing skills. When the technical service people back at the company help her solve a customer's problem, both businesses grow.
A research chemist works at a division of a large household products company. In her first year, working on a project related to the production of rubber gloves, she suggested a small change in a chemical formulation that resulted in significant cost savings. Soon thereafter, the company invited her to enroll in a management trainee program.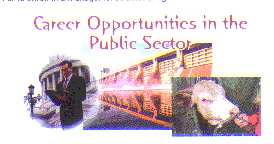 The range of positions in the public sector is also broad. Large federal agencies (Department of Energy (DOE), Environmental Protection Agency (EPA), U.S. Department of Agriculture (USDA), Department of Defense (DOD), Food and Drug Administration (FDA), etc.) maintain hundreds of laboratories that employ chemists. Some of these are huge national labs, such as Argonne, Brookhaven, Battelle, Los Alamos, Sandia, and Lawrence Livermore. Others are small regional or local labs. States, counties, and cities have laboratories that perform analyses for forensic, environmental, or other purposes. Intergovernmental agencies such as local port authorities employ chemists. Hospitals and medical research institutes, both private and public, employ many chemists. In a large research institution, bachelor's-level graduates may join a research team consisting of one or more senior Ph.D. and M.D. scientists, perhaps some postdocs and graduate students, and often some technicians. There are also a number of excellent careers in medical technology that require some additional training beyond the B.A. or B.S., often about a year's worth.
SELECTED EXAMPLES OF SOME SPECIFIC POSITIONS

A B.S. chemist is a supervisor of a crime laboratory at a state police department. He receives and analyzes evidence from crime sites and is sometimes called upon to testify in court. Among his analytical tools is neutron activation analysis, which is sufficiently sensitive that it can identify the source of a particular batch of marijuana, based on the trace metals.
An environmental chemist works for a local water company that delivers about 4 million gallons of water daily. She uses relatively simple techniques to determine the dosage of treatment chemicals. She monitors levels of naturally occurring inorganics and takes samples for organic contaminants. She is often called upon to address community groups.
A research technician works in the pharmacology department of a large urban teaching hospital. He uses molecular biology and biochemical methods to study gene expression, prepares peptides from animal tissue, and performs RNA gel electrophoresis. He also prepares charts and graphs, buffers, and other reagents.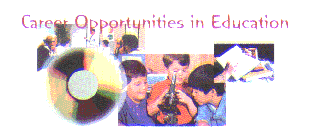 While the principal focus of this booklet is careers in industry, we would be remiss to omit career opportunities in education. There is a serious need for graduates well prepared to teach science and mathematics at the elementary and secondary levels. The necessary background to teach in the public schools varies from state to state. If you are interested in preparing for teaching, there are almost certainly resources at your college or university to guide you; some of these may be right in the chemistry department. Here it is especially important to begin to plan early, since course requirements to obtain teacher certification can be quite extensive. Fortunately, there is growing recognition of the value of a major in science, not just a few science courses, for future science teachers.
Careers in education include more than classroom teaching. Textbook publishers and software manufacturers need technically trained employees who can contribute to some of the revolutionary changes that are occurring in instruction. Teachers work at many places other than schools and colleges. Training and retraining employees, technical instruction, and short courses for customers are widespread in industry; these require skilled and knowledge able teachers.


Government at all levels must deal with increasingly complex technical information in devising and assessing rules and regulations, and scientists have an important role to play. An undergraduate major in chemistry can be a powerful background for a career in public service, for example, working in the legislative branch of government as an adviser or a legislator. With a scientific background, you might be a strong candidate for an interesting government internship after graduation!

There are important questions about careers that we haven't addressed. We haven't discussed salaries. Salary data vary over time and differ from region to region. Even if you are leaving college with substantial loans that you must begin to repay, the deciding factor in choosing your first job should not be its salary. Try to consider where the job can take you. We haven't talked about employment trends. Like salary data, that information is both time dependent and local. Annual surveys are available elsewhere; consult the bibliography (not included here). We haven't talked about the nuts and bolts of looking for that first job: writing a resume, preparing letters of application, getting ready to interview, deciding when a job offer is the right one for you, and negotiating with your prospective employer. There are many useful publications that deal with these subjects; some are included in the bibliography (not included).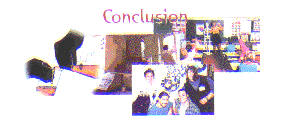 Chemistry, the central science, is an excellent springboard to many careers. If you want to have a successful career in industry, seek both breadth and depth in your undergraduate education. Develop your skills as a flexible innovator and as a team player. Take advantage of opportunities to develop oral and written communication skills. Your opportunities will then be defined only by your interests and your imagination. We hope we have encouraged you to think about the spectrum of opportunities that await you and have given you some useful ideas. Good luck!