Carnegie Mellon University Alumni Networking Event

The Undergraduate Finance Association along with the Tepper School of Business,
the Department of Mathematical Sciences, the Undergraduate Career Center and
the Carnegie Mellon Alumni Association would be honored to invite you to our
biggest alumni network event in New York City.
Please join us for an unforgettable happy hour at the 3 West Club!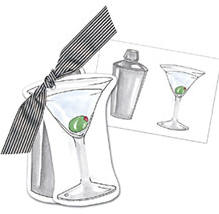 When – Thursday, July 22, 6:30-9 p.m.

Where – 3 West 51st Street, New York City, NY 10019
Between 5th Avenue and Avenue of the Americas
Subway – 51ST ST-E, F and walk to 5th Avenue
Or 7TH AVE-B, D, E and walk to 51st ST and 5th Ave.
Cost – Entrance & appetizers are free! There will be a cash bar.
Voluntary contributions to help defray the cost of offering this event would be gratefully accepted.
Dress Code – Business casual
We look forward to seeing you there!
If possible, please RSVP by Tuesday, July 20 to finance@andrew.cmu.edu

Regards,




Carolina Carvalho
President, Undergraduate Finance Association
www.andrew.cmu.edu/~finance