What's on this page:
Upper Lehigh Flag Raising, 1944

Upper Lehigh Honor Roll and newer Memorial

On related pages:
---

Upper Lehigh Flag Raising, 1944 - Sara Wenner provided this souvenir program booklet by way of her cousin, Nadine Heckler. Please feel free to download this PDF of the Upper Lehigh Flag Raising 1944 printed program. It includes the list of names on the Honor Roll. Note that St. John's Band (from St. John's Nepomucene Roman Catholic Church) was playing that day. The Invocation was given by Rev. Joseph Korman of St. John's Nepomucene, and the Benediction by Rev. J. R. Breckenridge of St. James Episcopal Church. Flags and Honor Roll donated by the residents of Upper Lehigh.


Upper Lehigh Flag Raising, Sunday, August 20, 1944 - (PDF file size = 1.5 MB)

Committee: George Gyuro, Chairman; Norman Knoll, Secretary; Melvin Daubert, Treasurer; George Sheaman, Luther Drasher, Herbert Mealing, Michael Palir, Elwood Troell, Michael Berta, William Sauers, George Weightman, Joseph Kushnerick, Paul Wish, Walter Potoskie.

Printing of program booklets supported by: Lash's Trucking, Trailing, Excavating (Hazleton), Sandy Run Miners and Producers, Inc. (Upper Lehigh), Thomas L. Faux, General Hauling (Freeland)

Upper Lehigh Honor Roll 1944 (I'm listing the names here so they're searchable online):
Amend, Howard W.
Bartosevich, Anthony J.
Bartosevich, Frank
Bartosevich, Paul
Berta, John T.
Berta, Wilbur J.
Blose, Harold J.
Bobcowski, Charles B.
Breznitsky, John M.
Breznitsky, John T.
Breznitsky, Michael
Breznitsky, Michael A.
Buchman, Albert K.
Buchman, Donald R
Cartwright, Joseph
Drasher, Charles
Drasher, Harry
Fairchild, Clinton E.
Gerlach, Henry
Gerlach, Robert W,
Gerlach, Wilbur
Gerlach, William Jr.
Hatrock, George
Hatrock, John H.
Hinkle, Samuel
Horwath, Andrew
Horwath, Goerge
Horwath, Paul
Horwath, Thomas
Kardisco, Joseph F.
Kardisco, Steve G.
Kasper, John
Keers, William
Korol, Stephen
Kresge, James K.
Kushnerick, Albert B.
Lehan, Michael
Matz, Anthony
Markle, Fredick (Frederick?)
Mattie, Thomas
McGeehan, Edward
Mesh, Michael S.
Miller, George J.
Mooney, Bernard
Ondich, John J.
Palir, Thomas
Pavlick, Michael E.
Petro, Edward J.
Pirock, George
Plavcan, Thomas
Plocha, Joseph J.
Psar, John A.
Psar, Michael T.
Psar, Thomas G.
Sarna, Andrew E.
Shelly, Raymond V.
Shemo, Thomas E.
Stegana, Emil J.
Stegana, Joseph
Stubbs, Fredrick
Stubbs, Thomas E.
Stumph, John L.
Tancin, George - Gold Star
Tancin, John
Tancin, John Jr.
Tancin, Stephen
Tiglio, Michael G.
Troell, George
Troell, William R., Jr.
Williams, Elwood
Williams, Lewis C.
Wisdow, William C.
Yadsko, Joseph J.
Yadsko, Michael L.
Zmiejko, Chester


---
Upper Lehigh honor rolls, from Nadine Heckler:
"Here are the photos of the Upper Lehigh honor roll ... they are copies of copies ...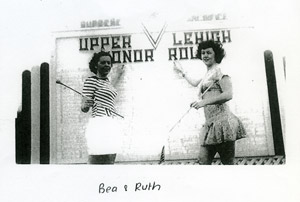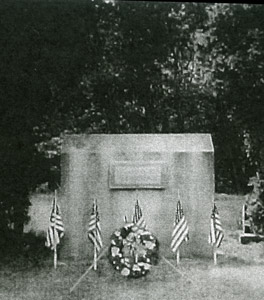 The women in the picture of the old Upper Lehigh honor roll are my aunts Beatrice Williams Taylor (left) and Ruth Williams Effrig. They're pointing to the names of a sister and brother who were serving in WWII. Photo probably taken around 1943. ... My aunt said the honor roll was across from the Upper Lehigh school, but she also said there used to be a building there [where the honor roll was erected]. She described the building as a place where they held activities." At right is the more recent replacement memorial erected at the same location, with a beautiful wreath.

I recently remembered that I had taken a few photos of the newer Memorial in 2012. On the front of the Memorial is a plaque that says: In Memory of Our Townsmen.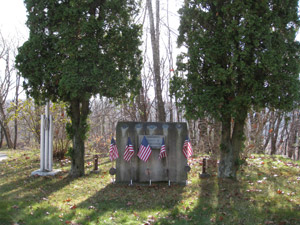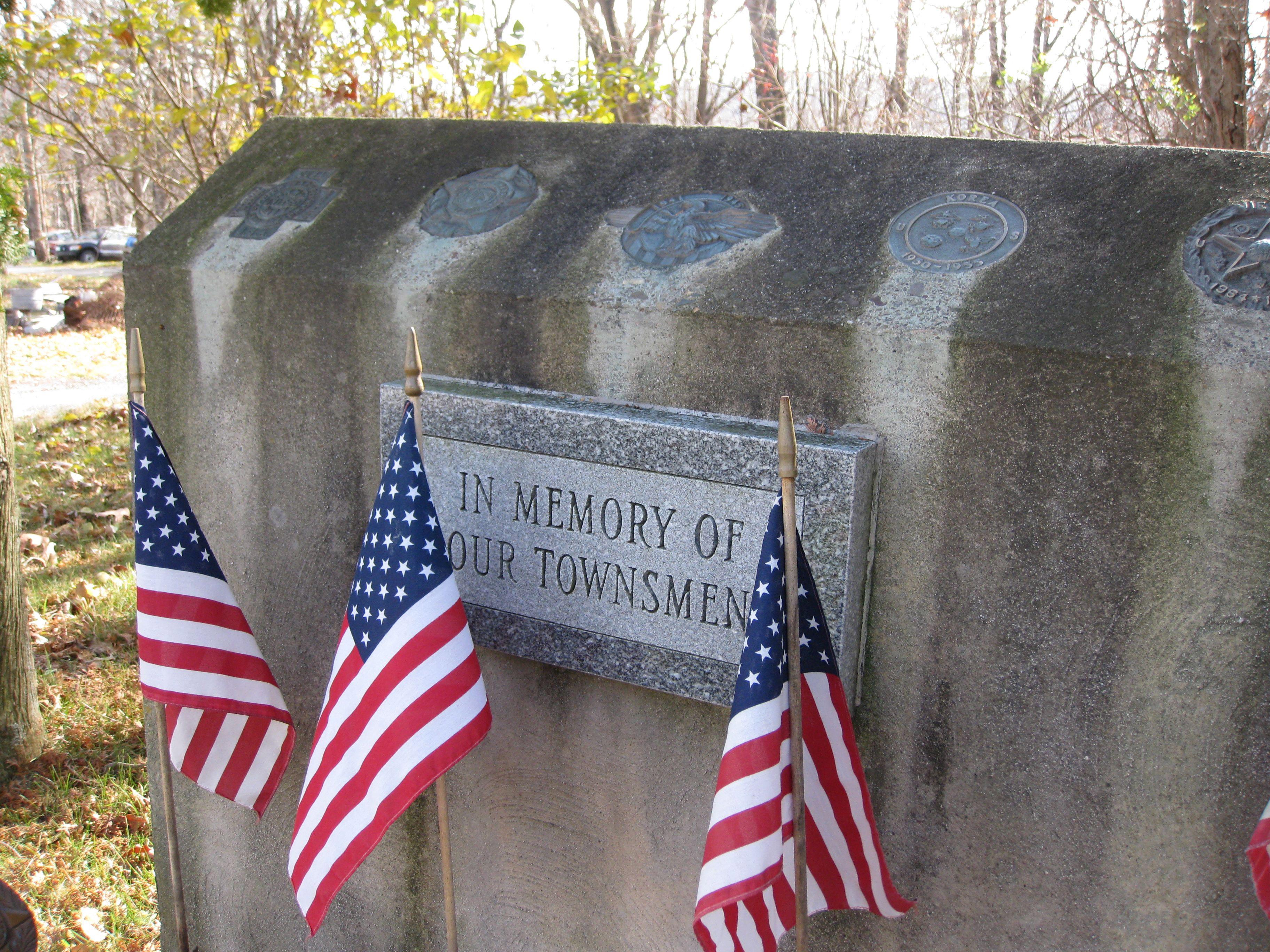 If you have information or images relating to Upper Lehigh or its Honor Roll/Memorial, would you please email me? I would be grateful for copies to share here. Thank you. - C. Tancin