The

Catholic Total Abstinence Union of America in Freeland was affiliated with St. Ann's Church.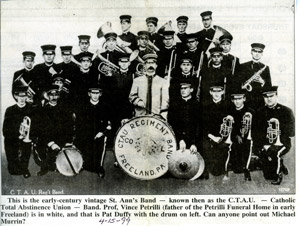 This 1999 newspaper clipping comes to us courtesy of the Standard Speaker: "This is the early-century vintage St. Ann's Band - known then as the C.T.A.U. - Catholic Total Abstinence Union - Band. Prof, Vince Petrilli (father of the Petrilli Funeral Home in early Freeland) is in white, and that is Pat Duffy with the drum on left. Can anyone point out Michael Murrin?"








---
1916
---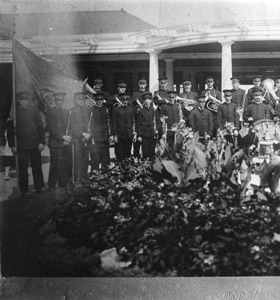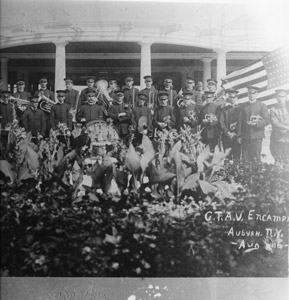 C.T.A.U. Encampment, Auburn, N.Y., Aug. 1916. This photo comes from Colleen Tatar, who got it from her father.