Madeline is now 18 months old.
She can now say many words and is learning her ABC's.
Her favorite show on television is Blue's Clues on Nick jr.
Another one of her favorite things is to sit down and have a book read toher.
Her favorite is MADELINE by Ludwig Bemelmans.
Her Mom and Dad could not be more proud.
Enjoy all the sites and sounds that is our Madeline.
Madeline's 1998 Calendar

Click on month below to see picture
Here are some more Pictures of our little Girl.
Misc. photos / Studio pictures

| | |
| --- | --- |
| | |
Visit again for new Pictures.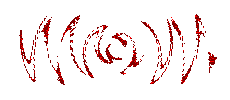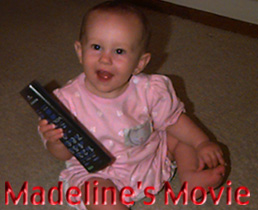 Madeline.mov - 4.7 megs Madeline in Motion - 6.5 megs